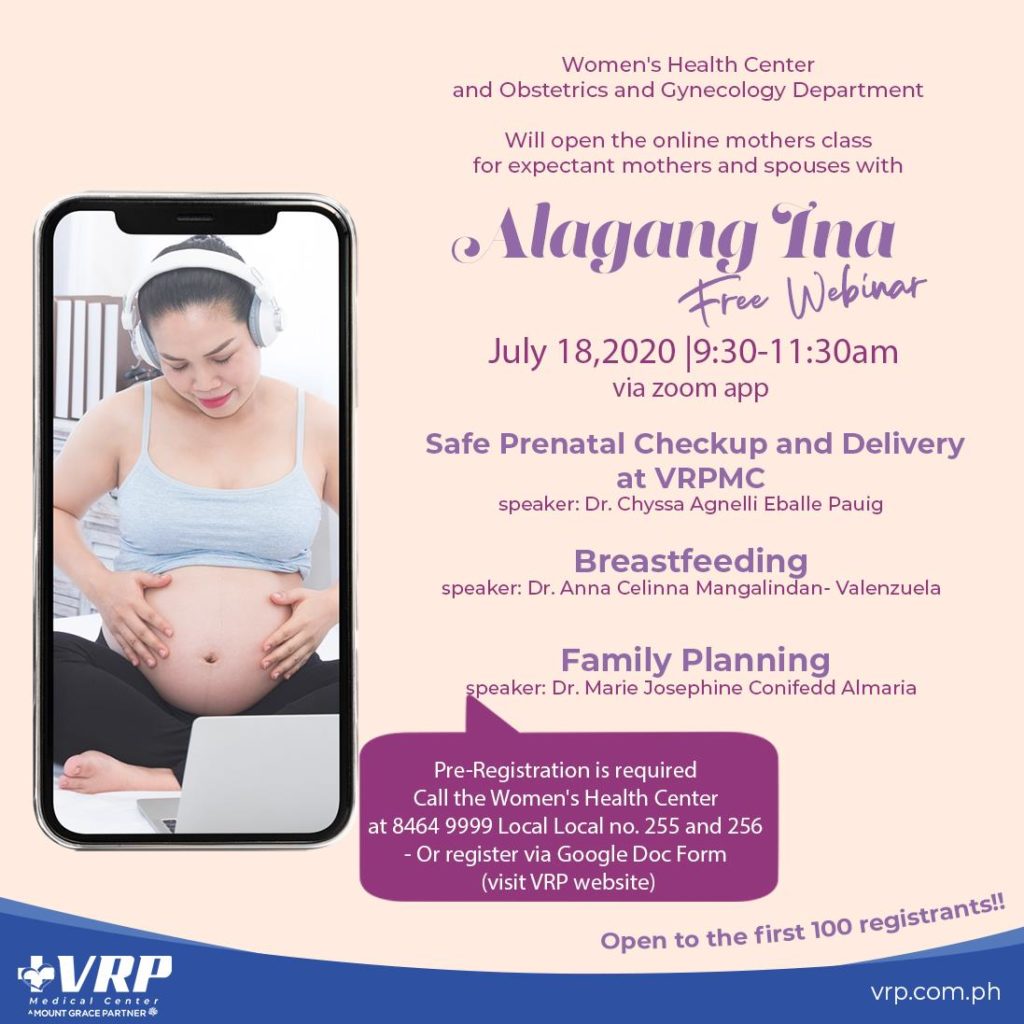 With or without the COVID scare, a pregnant woman will deliver her bundle of joy. Obviously it is something we cannot defer or delay. However, with the COVID 19 pandemic, she might fear to visit her doctor for a pre-natal check-up and might be anxious about the delivery of her baby in the hospital.
No more fears, because expectant mothers are safe at VRP Medical Center who takes the health and safety of its patients a priority.
Learn from our physicians from the Women's Health Center of the Obstetrics and Gynecology Department, about Safe Measures and Protocols for Prenatal Check-ups and Delivery, as well as lectures about Breastfeeding and Family Planning. Come and join the 2-hour FREE webinar on July 18, 2020, via Zoom app. There will be a Q&A portion with our speakers towards the end of the webinar. Open to all expectant mothers or those planning to get pregnant.
Call the Women's Health Center at 8464 9999 Local 279, or register online now through the link below.