For inquiries call our Human Resource Department at
(02) 8464 9999 local 350
Working with VRP
VRP Medical Center boasts of a low turnover rate. Most of our employees have made the hospital their second home, enjoying the spirit of camaraderie and friendly atmosphere.
We are keen in recruiting professionals who share our passion to deliver quality healthcare to our patients.
We have maintained our status in continuously honing our Medical Staff through a Residency Training Program, through a Special Nursing Program such as Basic Intravenous Training (IVT), and our Hospital Staff through various educational seminars.
We offer positions that may fit your qualifications, help maximize your skills, and provide professional development. For inquiries call 8464 – 9999 loc 350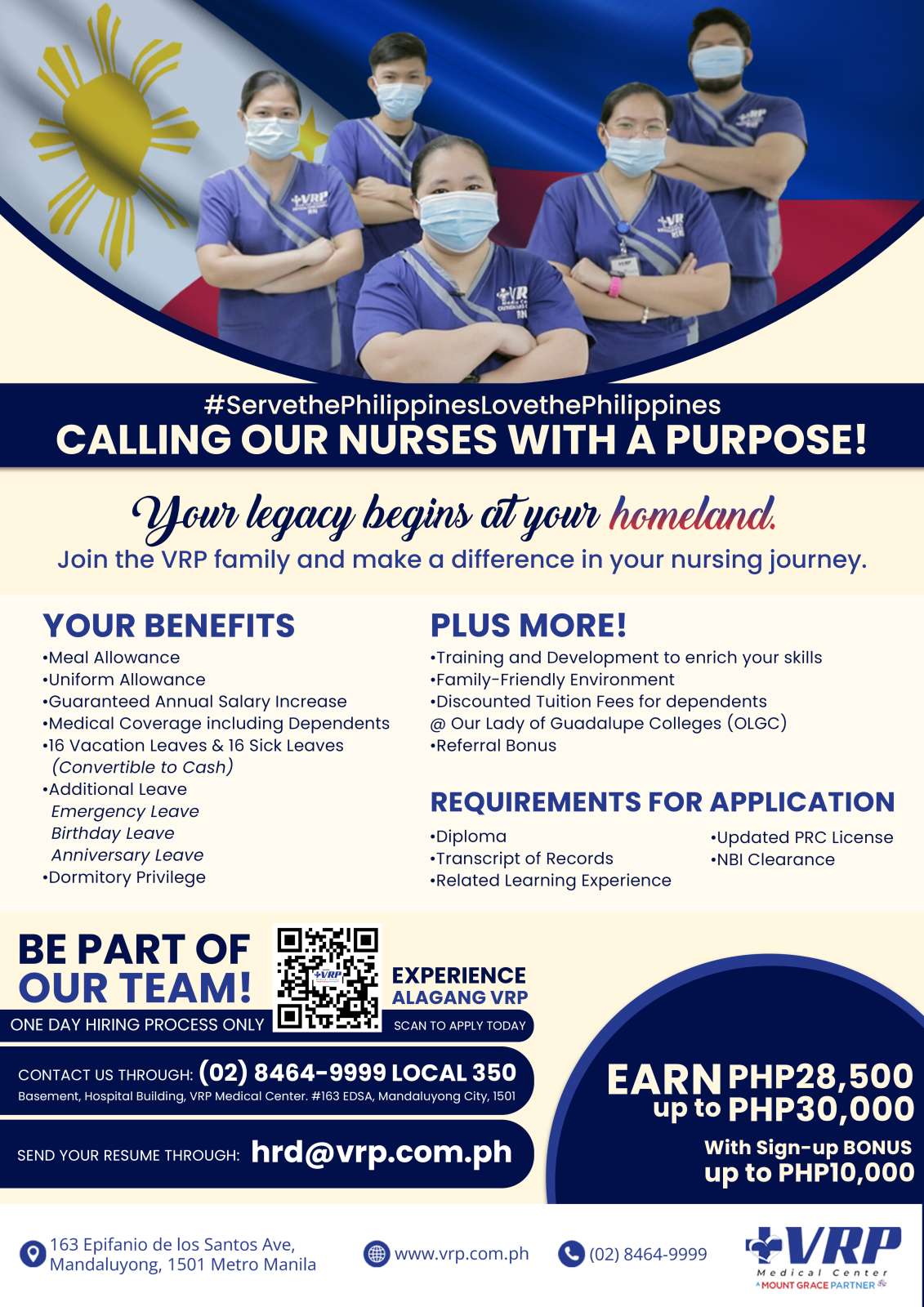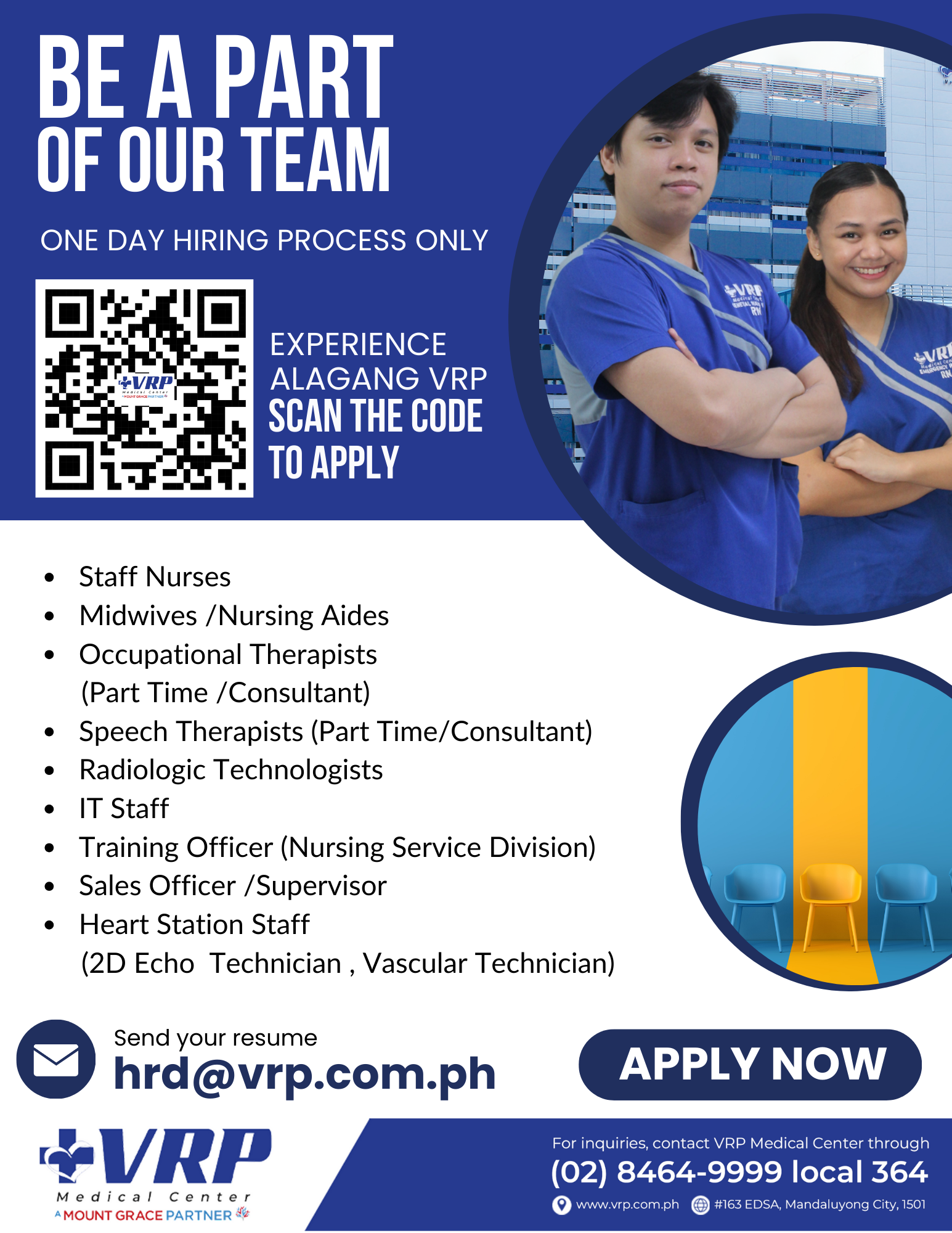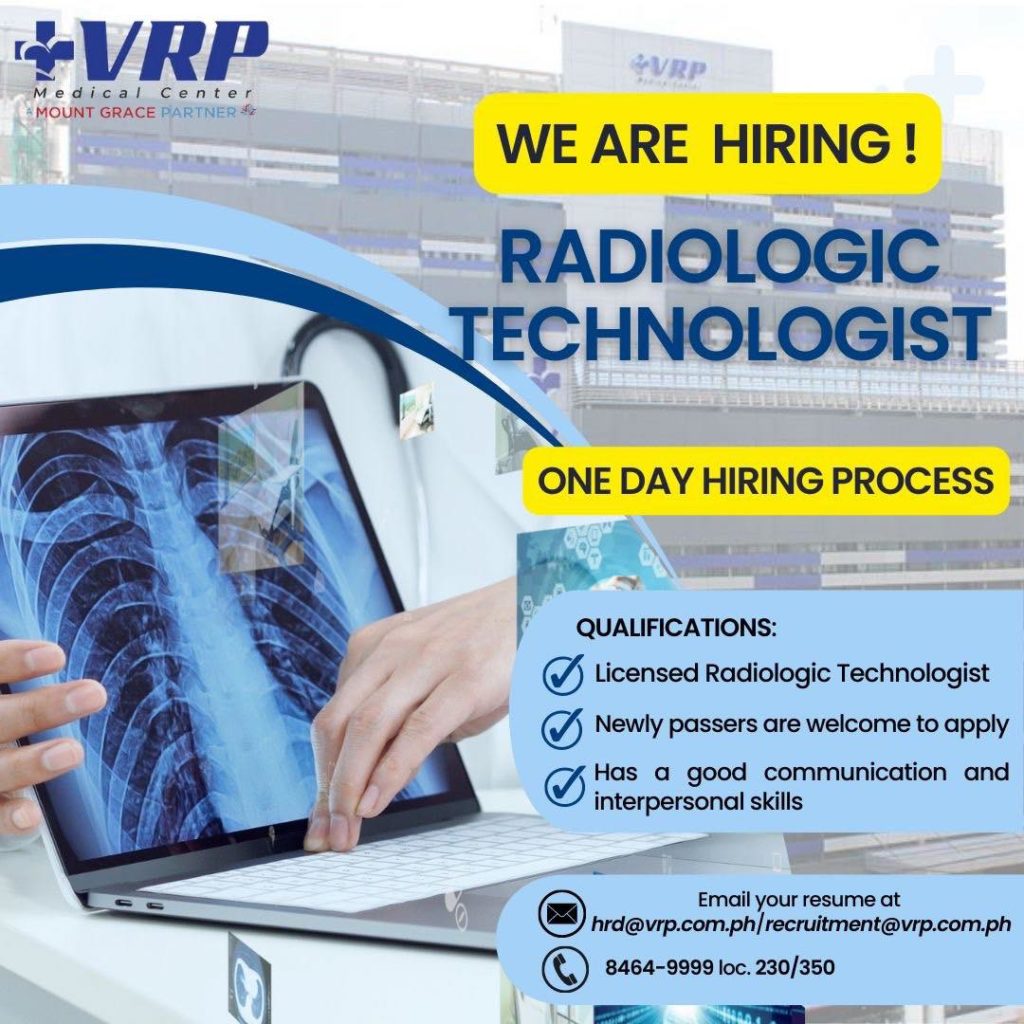 We're Hiring
Check the list of open positions below