VRP Ambassadors Stepping Out Beyond Borders
VRPMC is a hospital beyond borders, fulfilling its mission to meet patients where they are, treating patients in the hospital, meeting them in the worksite, and spreading preventive healthcare talks on-the-air via social media networks –for FREE medical talks as part of VRP's Corporate Social Responsibility. 
For VRP, medical mission sprawls over the year, in various forms and population – indoor, outdoor, mobile, on-the-air, face to face, for corporate groups or the general public on national broadcast. This page recognizes the Ambassadors of VRP Medical Center who make themselves available and ready to step out of their clinic duties to share generously their knowledge and expertise to the people outside the hospital.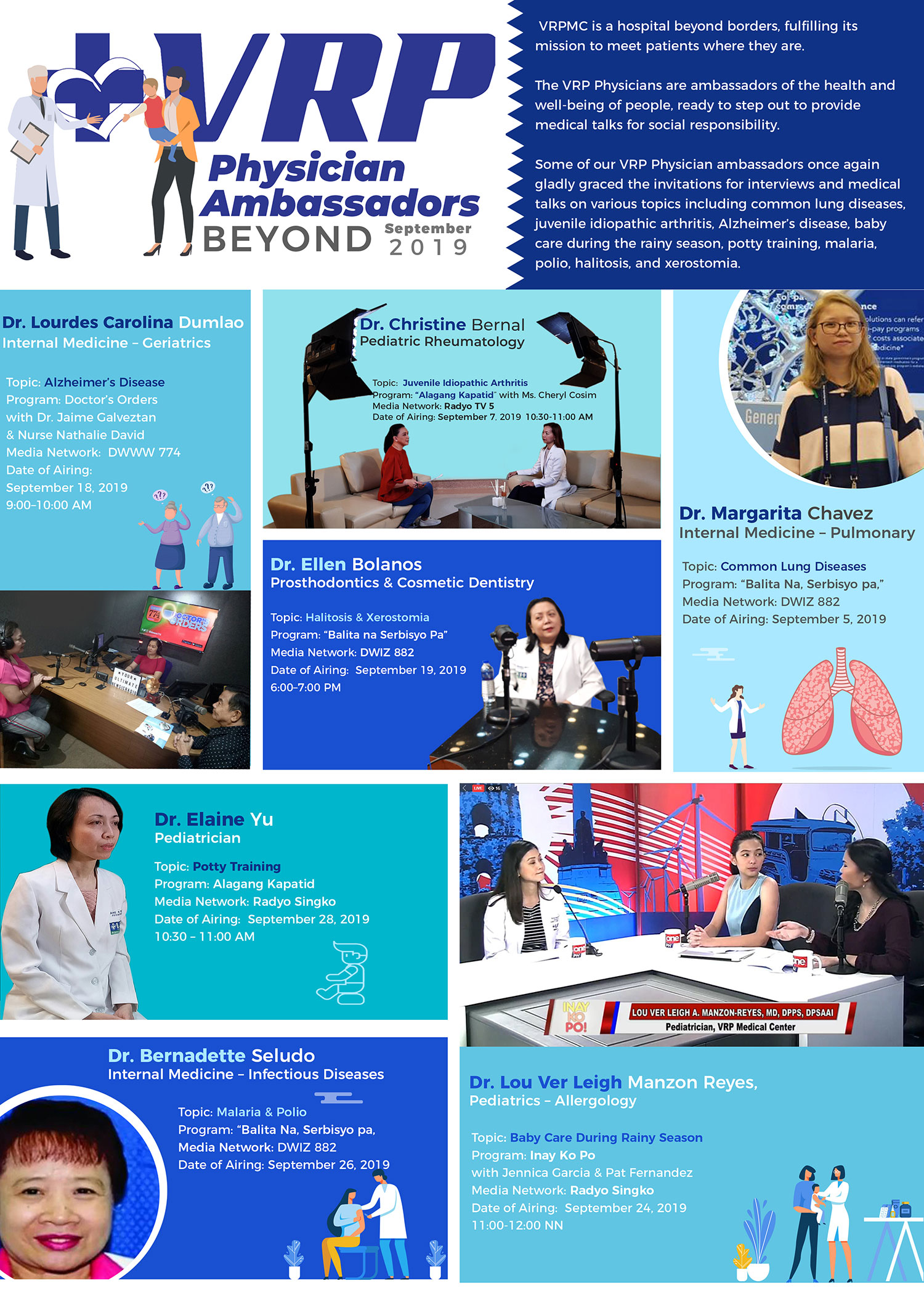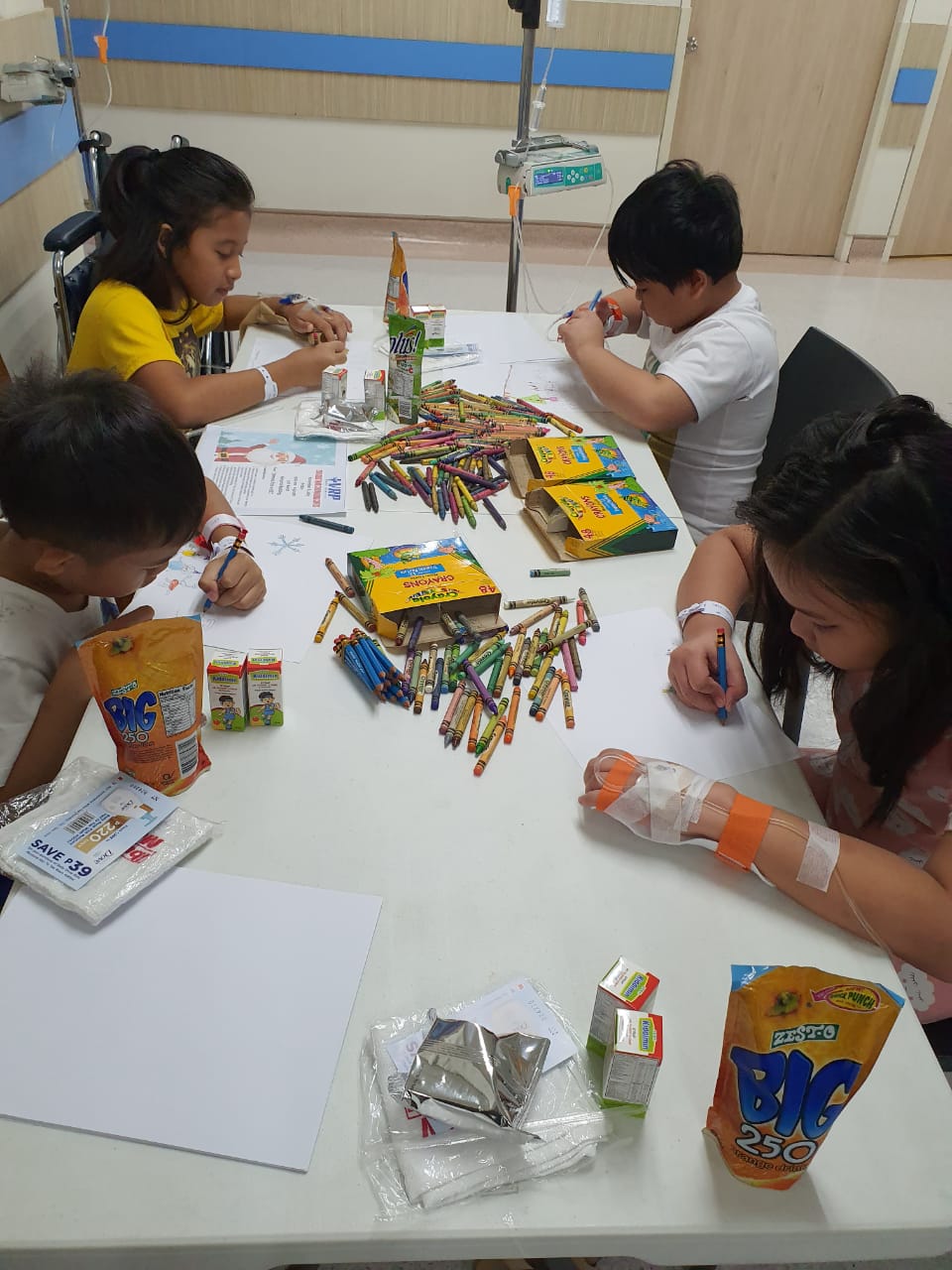 "Masaya ang Pasko sa VRP" (Christmas Card Making Contest)
The children who were admitted at the time of the Christmas Card Making Contest this year, with clearance from their doctors and parents, readily joined the contest and sat side by side each other to draw their Christmas card interpretation of this year's theme "Masaya ang Pasko sa VRP".
Read More