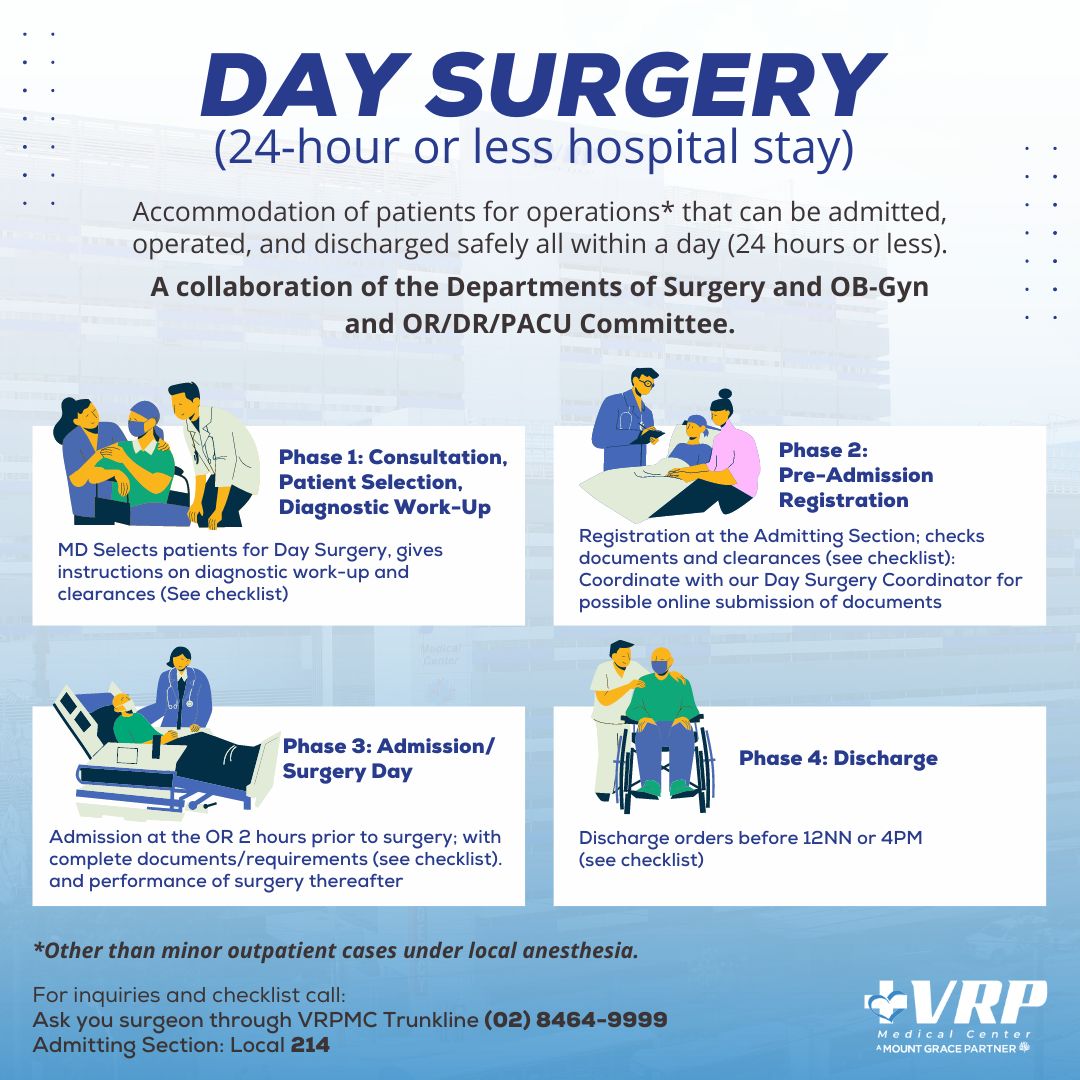 With VRP Medical Center's Day Surgery, you can enjoy a quicker recovery with other members of your family or friends.
With our day surgery, you can be discharged 24 hours after your surgery. We want to make sure that you can take care of yourself and your family as soon as possible.
For inquiries and checklists, please contact our Day Surgery Coordinator through the following numbers:
VRPMC Trunkline: (02) 8464-9999 local 505.
#AlagangVRP #InTheNewNormalThatCares