We are celebrating our 48th anniversary in an unprecedented time in history brought by the global health crisis. Despite the challenges that we faced, I am happy and thankful to see how we have evolved and have risen above all difficulties of this time.
The COVID-19 pandemic has reshaped the way we do things in all aspects of our life. This year has stretched us out to be more creative, innovative, and resilient with several innovations that we implemented from frontline to backend operations. We truly learned to cope, adapt, and take actions to meet our internal and external customers' emerging needs in the light of the pandemic.
To sustain our organization's trajectory in coping with the new normal and the next normal, we need to efficiently enhance and update what we have started across the organization. It is a time for us to drive change by moving pebbles, not just boulders. Every small improvement and the participation and contribution of everyone will build on each other to result in a more significant outcome.
World economists have forecasted that the COVID-19 pandemic will slow growth for the next several years, and other long-term trends will affect the economy. We do not exactly know what the succeeding years will bring. The COVID-19 vaccine is just one of the answers to end this pandemic. Whatever may come, let us carry on as VRPMC family, in the new normal, with great hope, faith, and dedication to serving with all our heart, mind, and strength. The fruits of our labor will not be in vain. God makes everything beautiful in His time.
Let us congratulate each one for making it to our 48th anniversary, as we envision our next anniversary celebrations with a better and brighter healthscape across the nation and around the globe.
Congratulations, VRPMC family!
Ma. Victoria P. Vergel de Dios, RN, MHA
VRP Medical Center President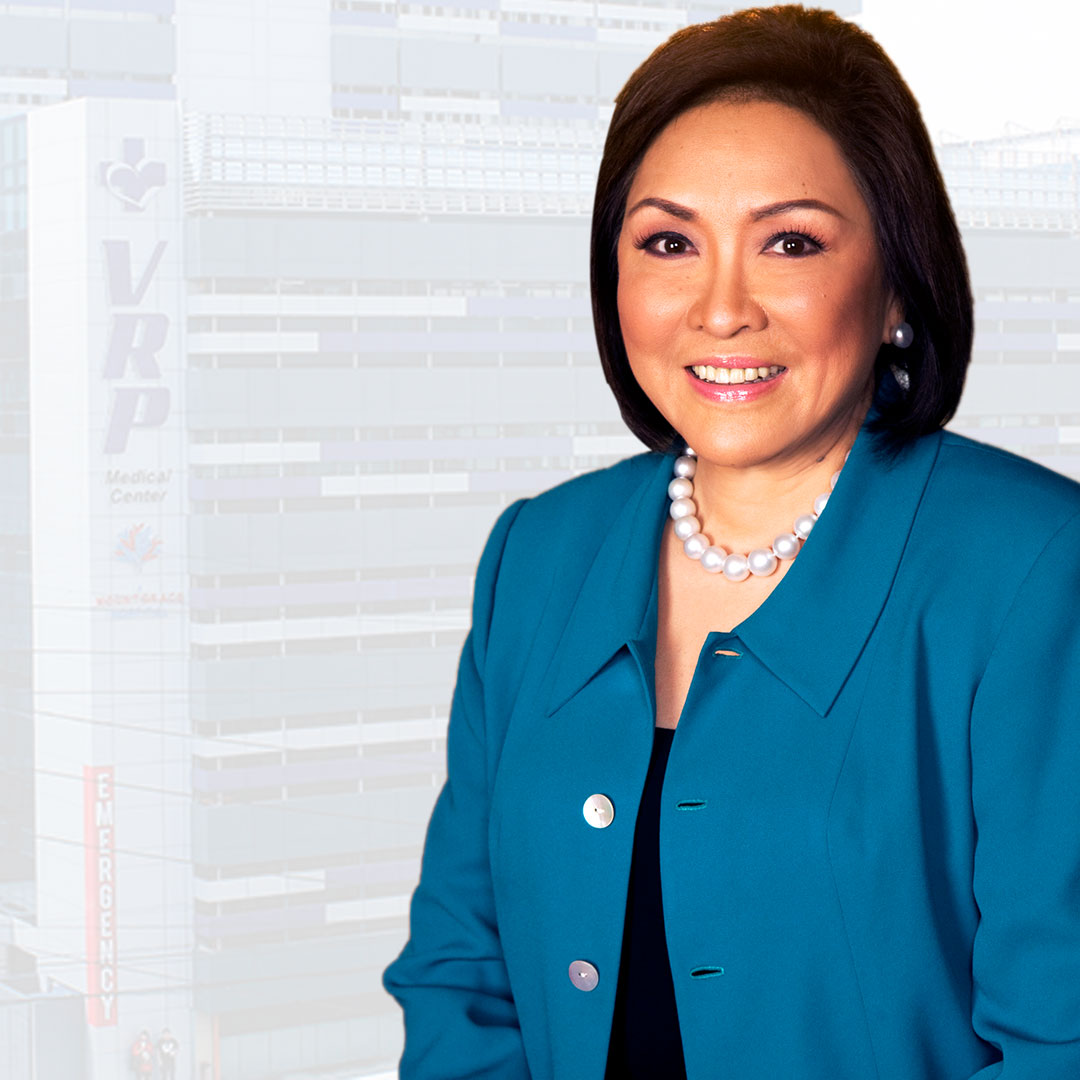 Message from the Administrator
With 2020 now past us, we move on to 2021 and look forward to a healthier future. The pandemic that COVID-19 has brought us has tried and tested us as a family, a community, and a nation. Still, because of it, we are also stronger and even more resilient as we continue into 2021 and beyond.
As we embark on our 48th year, we remain focused on our mission and our purpose to serve in the new normal that cares. For the first time in VRP history, we will commemorate our anniversary virtually, but it will surely be an experience we will never forget.
Thank you all for your unending commitment and support to VRP during the best and the most trying times. We enter 2021, and our 48th year inspired and hopeful that we will keep moving forward with great expectations of an even brighter future for all.
Cheers to VRPMC's 48th Anniversary!
Veronica Regina V. Garcia
Hospital Administrator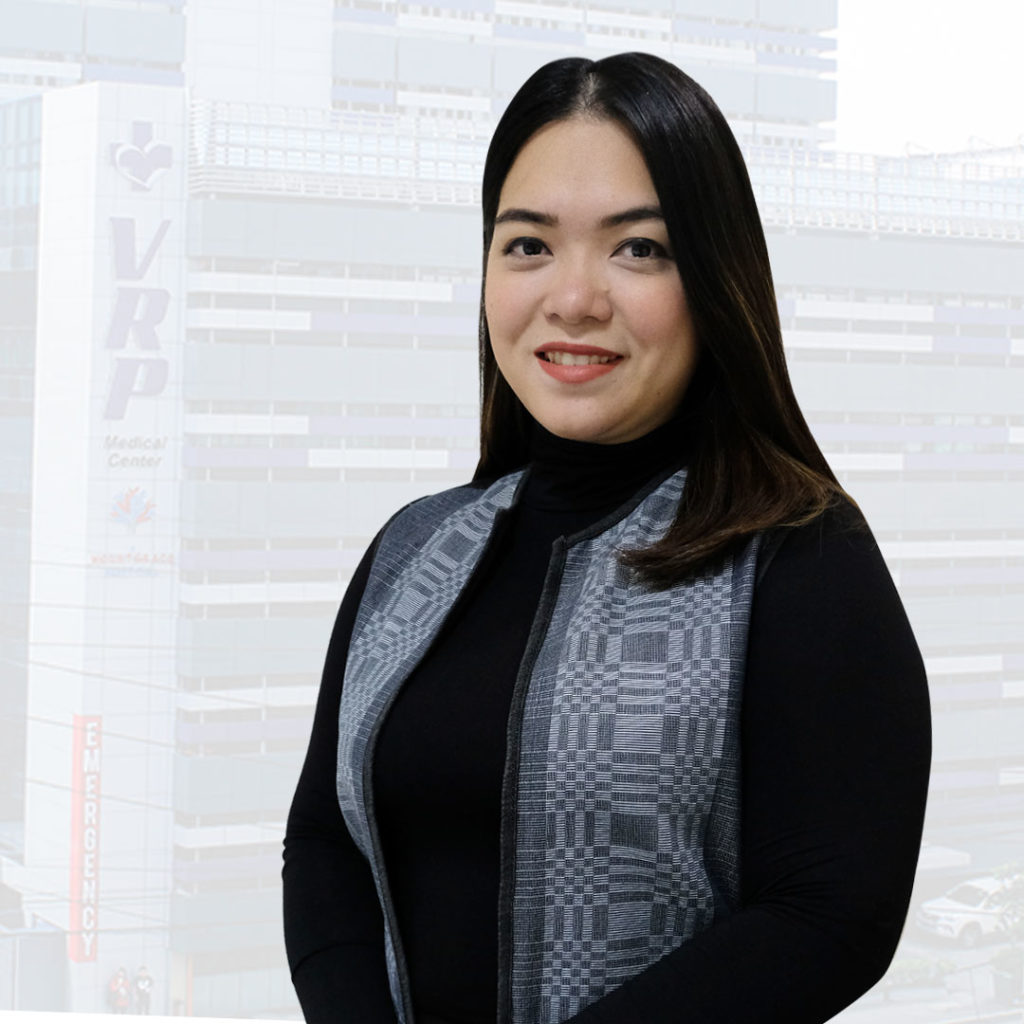 Message from the Medical Director
VRPMC adds another year of existence. However, this added year is no ordinary year. Through the years, VRPMC has experienced and overcame all sorts of challenges. But looking back into the past eleven months with its unprecedented challenges, it is indeed amazing how we have overcome.
This year's anniversary is quite different from that of the previous years. Simple as it gets without the usual fanfares, this year's celebration is a testimony of VRPMC's inner strength, resilience and resolve when faced with challenges.
I congratulate and thank the leadership, medical and nursing staff and all those workers who endured and supported us all through out the crisis. You are the strength, the resilience and resolve that make VRPMC what it is today. You are the reason why this year's celebration is a very meaningful milestone.
Happy anniversary! God bless VRPMC!
Edgardo P. Penserga, MD
Medical Director