Our commitment to quality standards for operational excellence and our allegiance to our social advocacy for community healthcare, are part of our ethos as a medical institution for 47 years and counting.
When we received our first ISO certification in 2001, we have progressively integrated quality management systems in our organizational structures and hospital operations.
As a Mount Grace hospital partner we align our policies, safety improvements, leadership capacity building, and patient care with Mount Grace's Community of Care Program based on the standards of JCI Environment of Care. Last year, we received Quality Awards from Mount Grace for Operational Excellence in Administrative Process and Account Management Milestone as well as a Special Award for Finance Management.
We have also sustained our channels for medical missions, and outreach programs with free medical interventions for the underprivileged. The Operasyon Polymedic Damayan Foundation is the hospital's vehicle in subsidizing medical services to indigent patients. It also supports research and scientific projects and clinical trainings of residents and interns.
As we celebrate our 47th founding anniversary this year, let us never stop growing, expanding and advancing our service imperatives for operational excellence and community service. Let us continue to fulfill the vision and ideals of our founder to build a hospital with caring and nurturing environment and highest quality standards for total customer experience.
Ma. Victoria P. Vergel de Dios, RN, MHA
VRP Medical Center President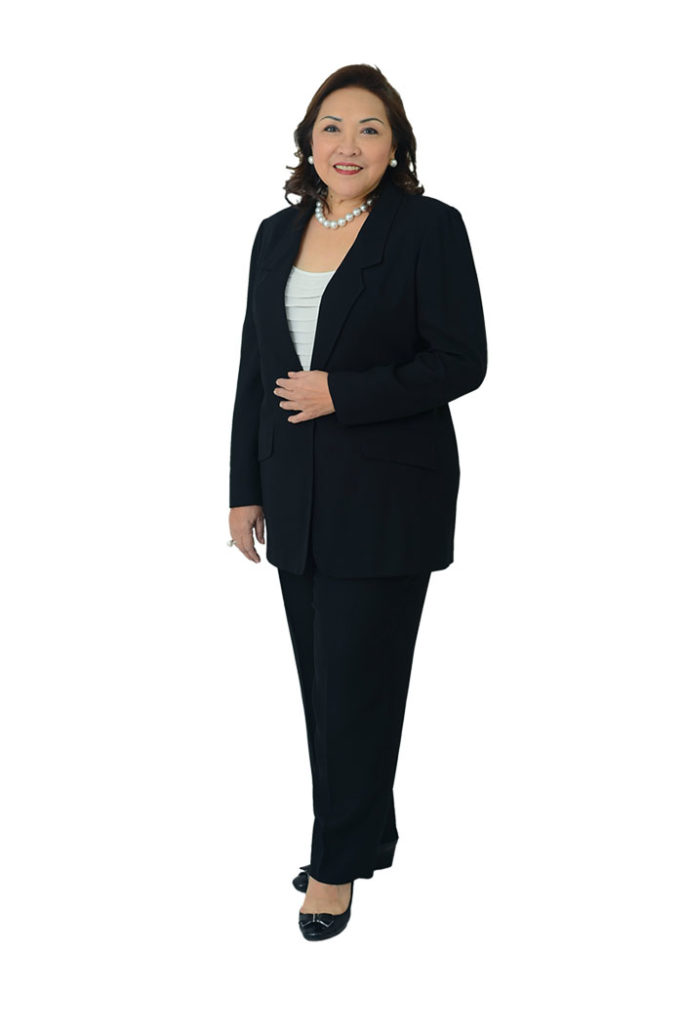 Ma. Victoria P. Vergel de Dios, RN, MHA
VRP Medical Center President 


Message from the Hospital Administrator

Our journey for quality standards began in 2001 with VRP Medical Center's first ISO certification from Anglo Japanese American Registrars, Inc. In the succeeding years, we receive quality milestones for Environmental Management System, Occupational Health and Safety, and most recently for Integrated Management System. We also received distinguished recognition for being a PhilHealth Center of Excellence. Through the years, our initiatives that promote quality assurance and operational excellence have truly been inculcated in our culture, values, and systems.
Last year, we have also taken careful steps forward by building a stronger customer service department to attend to patient's concerns in real-time. With our value system and compliance with ISO protocols, we will keep on moving forward.
We are not only committed to quality standards, but also in reaching out to serve the community. With the interim accreditation granted to our Department of Surgery last year, we have signed up with Mandaluyong and other cities like Pasig, San Juan, Quezon and Pateros for surgical interventions involving indigent patients.  
Through the Operasyon Polymedic Damayan Foundation (OPDF), which is our longstanding vehicle for free medical services for indigent patients, we continue to serve our fellow Filipinos and provide them with unparalleled treatment and care.
On our 47th year of service commitment to quality standards and community care, we thank our patrons, our physicians, and the VRP employee-population, for continuously supporting our programs with passion and professionalism in fulfilling our mission for quality healthcare.
Veronica Regina V. Garcia
VRP Medical Center Hospital Administrator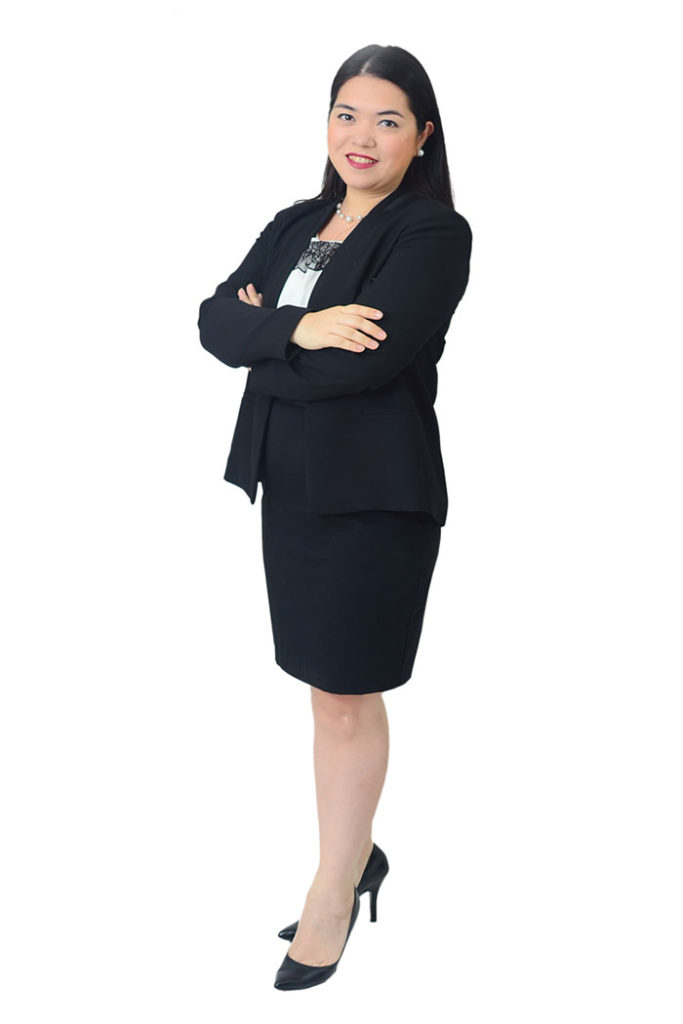 Veronica Regina V. Garcia
VRP Medical Center Hospital Administrator


Message from the Medical Director

Greetings on the occasion of VRP Medical Center's 47th year of service excellence!!!
Anniversaries are times of thanksgiving and celebration. Let us stop for a moment and take an inventory of the year that is passed. As members of the hospital staff, we have much to be thankful for.
Last August 2019, VRPMC staff were cited as Unsung Heroes in medical care in the Inquirer. In our midst are ordinary people doing extraordinary things and the measure of their success is not in their achievement but in their determination to serve. To our staff, thank you for your unheralded acts and efforts to serve our patients and the hospital! We honor you! Our patients honor you!
While we remember our past and treasured memories, we will look to the future with much hope. God created us with eyes that look forward because that is the direction He intends for us to travel. There is much for us to do.
Health care is a very dynamic, rapidly changing environment. As the standard of care changes, as laws change, as technology develops, and as the economics of health care continue to change, we will be challenged to find new ways to fulfill our mission and goals of delivering quality care.
Quality costs! Poor quality costs even more!
Let us then invest in Quality. In doing so, we are caring for the future for all people who come to VRPMC for help!
Let us rejoice in the present and remember that the best is yet to come!
Mabuhay and God bless you all!
Aileen Riego-Javier, MD
VRPMC Medical Director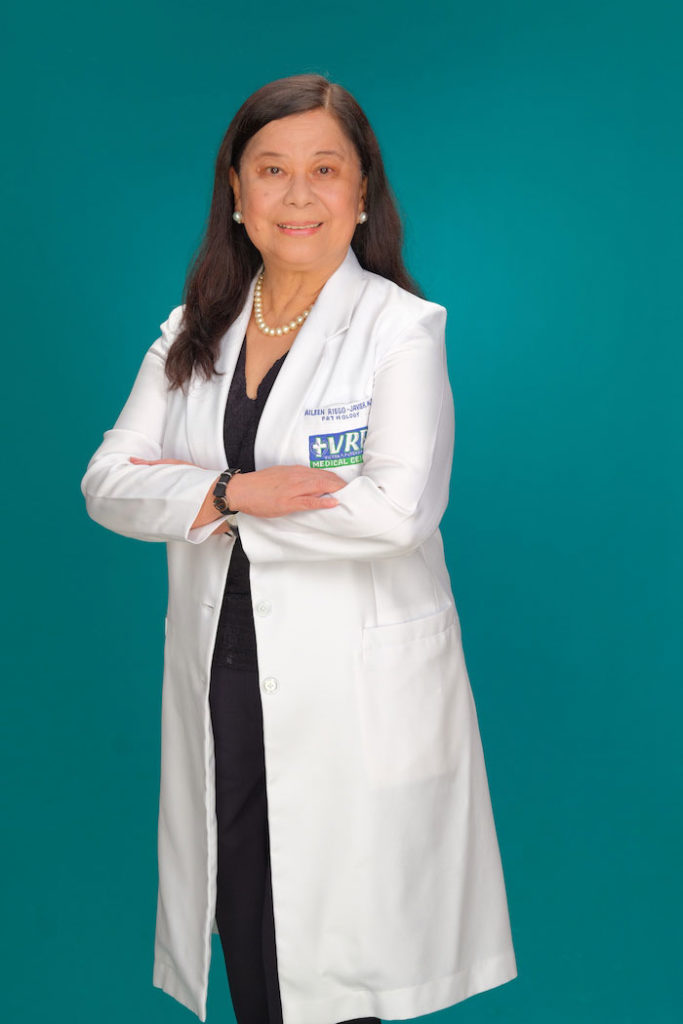 Dr. Aileen Riego-Javier
VRP Medical Center Medical Director