For mode details, contact us through
(02) 8464-9999 local 321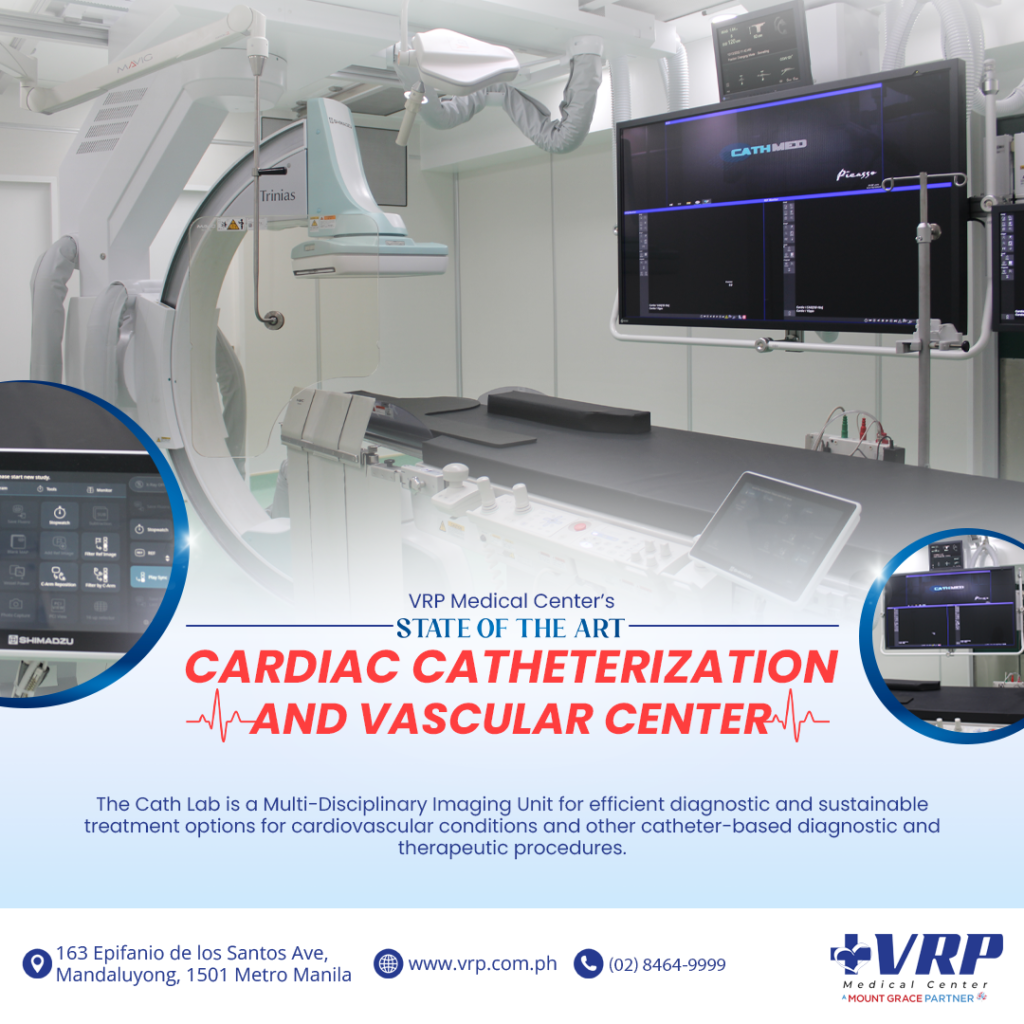 Efficient diagnostic and sustainable treatment options for cardiovascular conditions.
The cardiac catheterization laboratory specializes in interventional cardiology and interventional diagnostic and therapeutic procedures. It includes a suite of advance diagnostic and therapeutic tools carried out by interventional cardiologists; interventional radiologist and trained medical staff to treat patients with a wide range of cardiovascular issues.
Equipped with the powerful Shimadzu Digital Angiography System Model: The Shimadzu Trinias C16 Unity Edition, the new Cath Lab provides a multi-purpose angiography design for multi-organ diagnostic and therapeutic procedures such as cardiac, peripheral, abdominal, and cerebral use.
For mode details, Contact us through (02) 8464-9999 local 321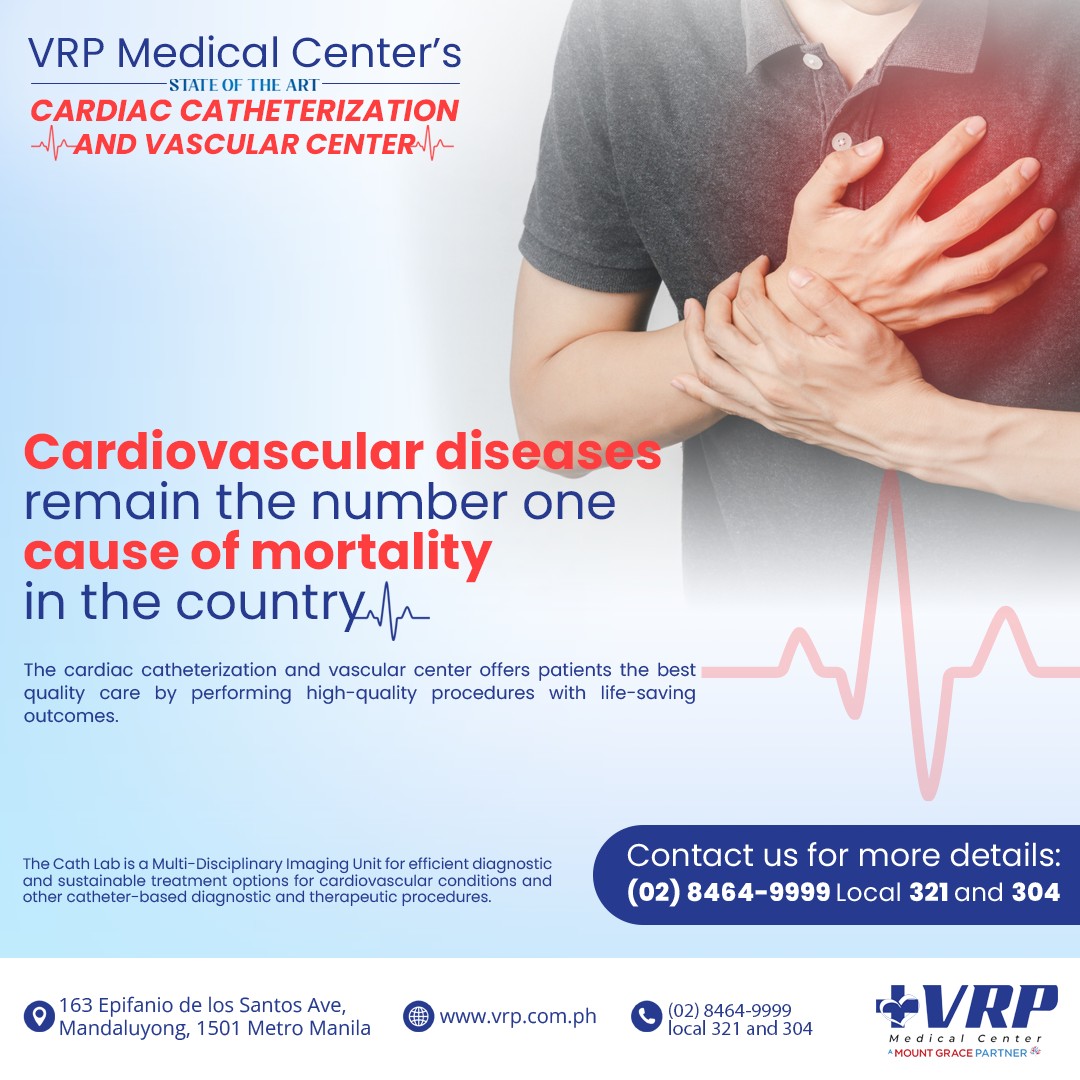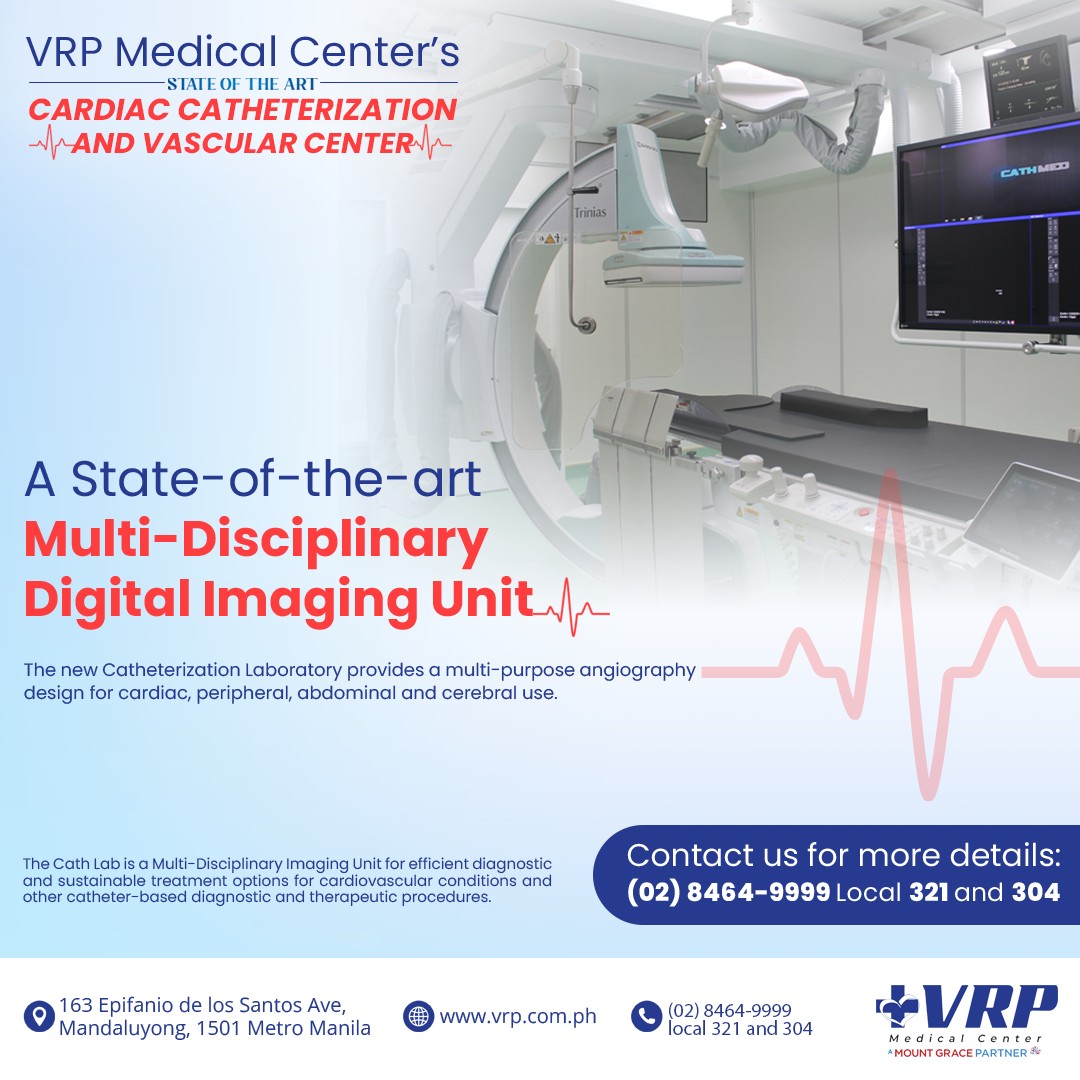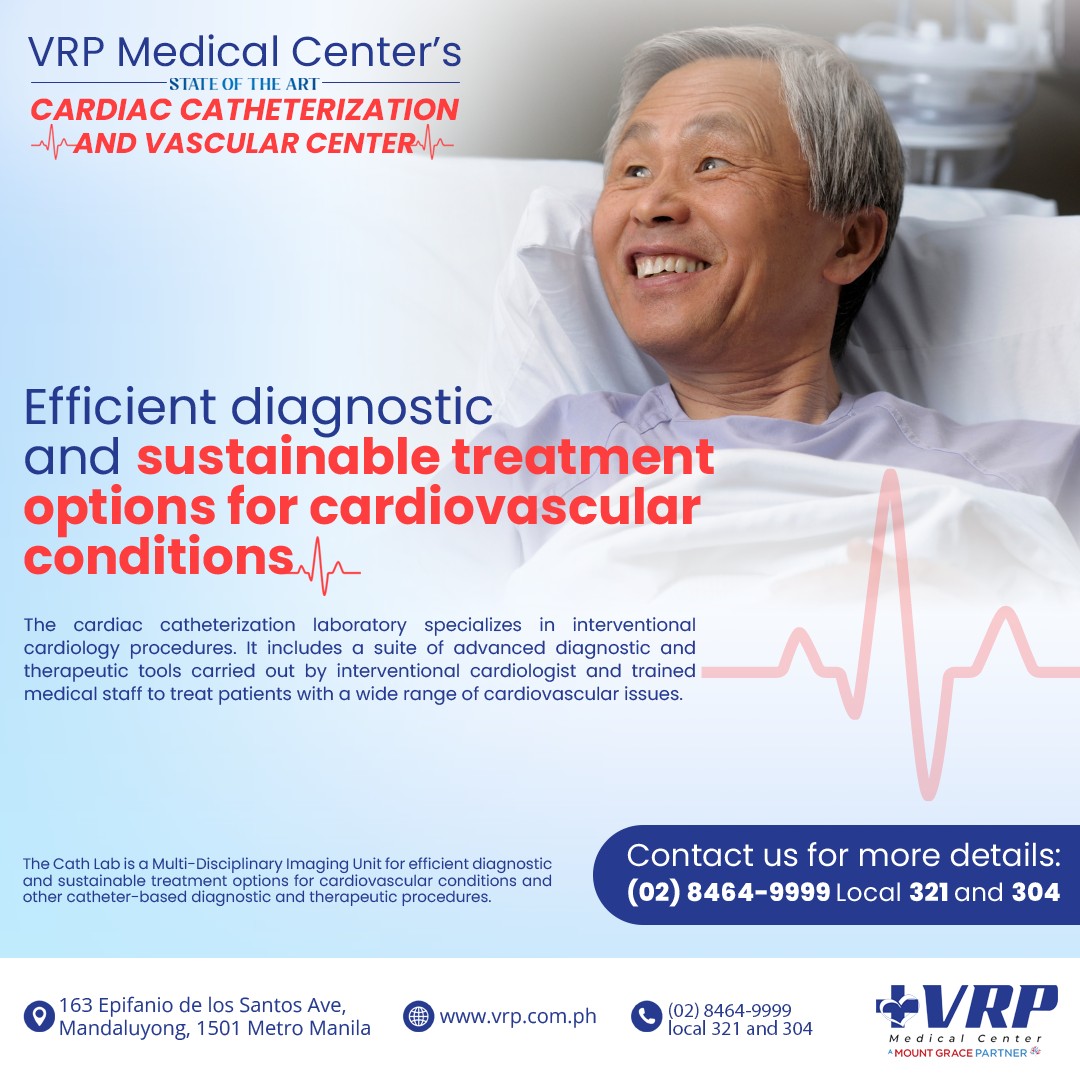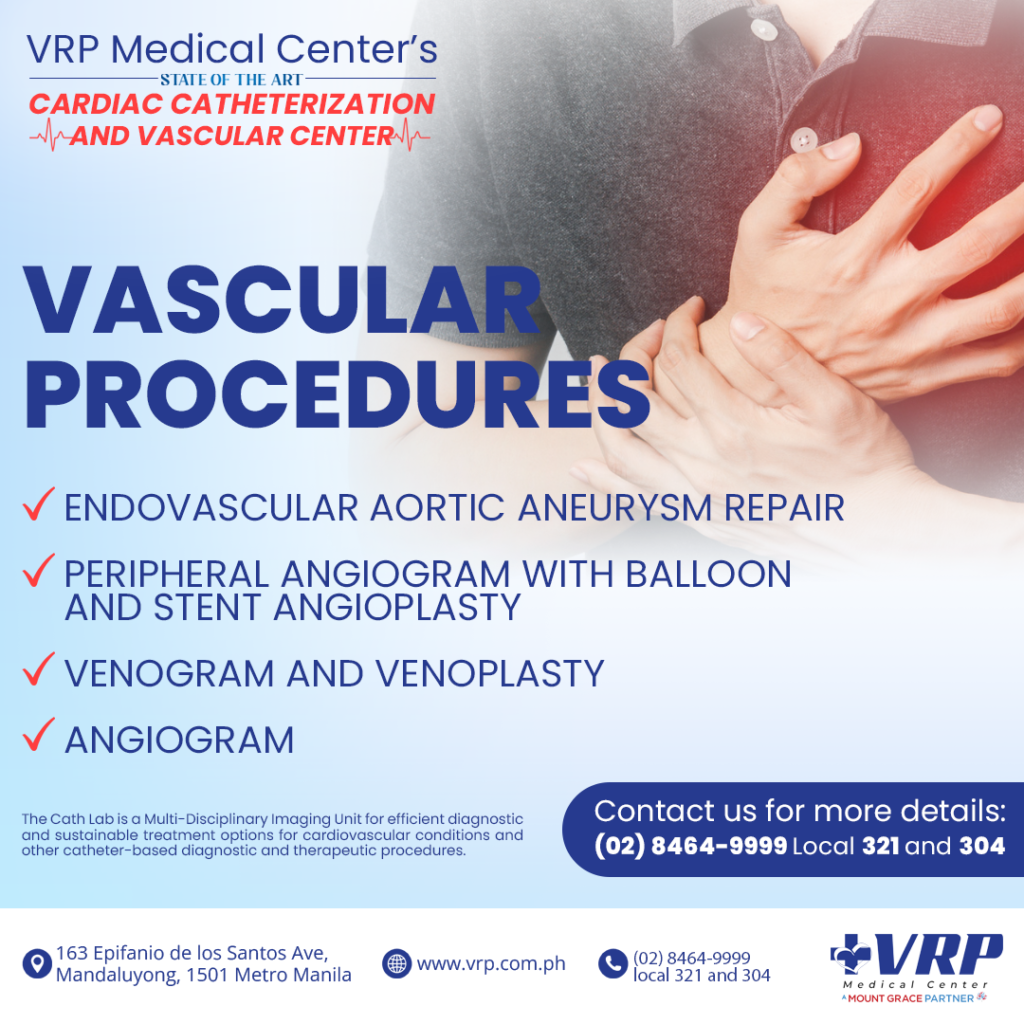 Endovascular Aortic Aneurysm Repair
Peripheral angiogram with balloon and stent angioplasty
Venogram and venoplasty
Angiography of the:
Thoracic Aorta
Upper Extremity Vessels
Abdominal Aorta, Pelvis
Lower Extremity Vessels
Gastrointestinal Vessels
Kidneys, Liver
Head and Neck
Brain and Spinal Cord
A. Embolotherapy for
Upper or lower gastrointestinal bleeding,
Bronchial artery hemorrhage
Chemoembolization of primary hepatocellular carcinoma and metastatic endocrine tumors
Obstetric hemorrhage not responsive to packing and suture ligation
Trauma of the liver spleen and kidney
Trauma of extremities
Bleeding from dysplastic or neoplastic lesions involving the urinary bladder cervix, prostate and pelvis
Preoperative devascularization procedures to minimize blood loss in metastatic bone disease renal cell carcinoma obstetric procedure and in the spleen
Therapeutic embolization of bone tumors for relief of pain and primary ablation
and Treatment of hypersplenism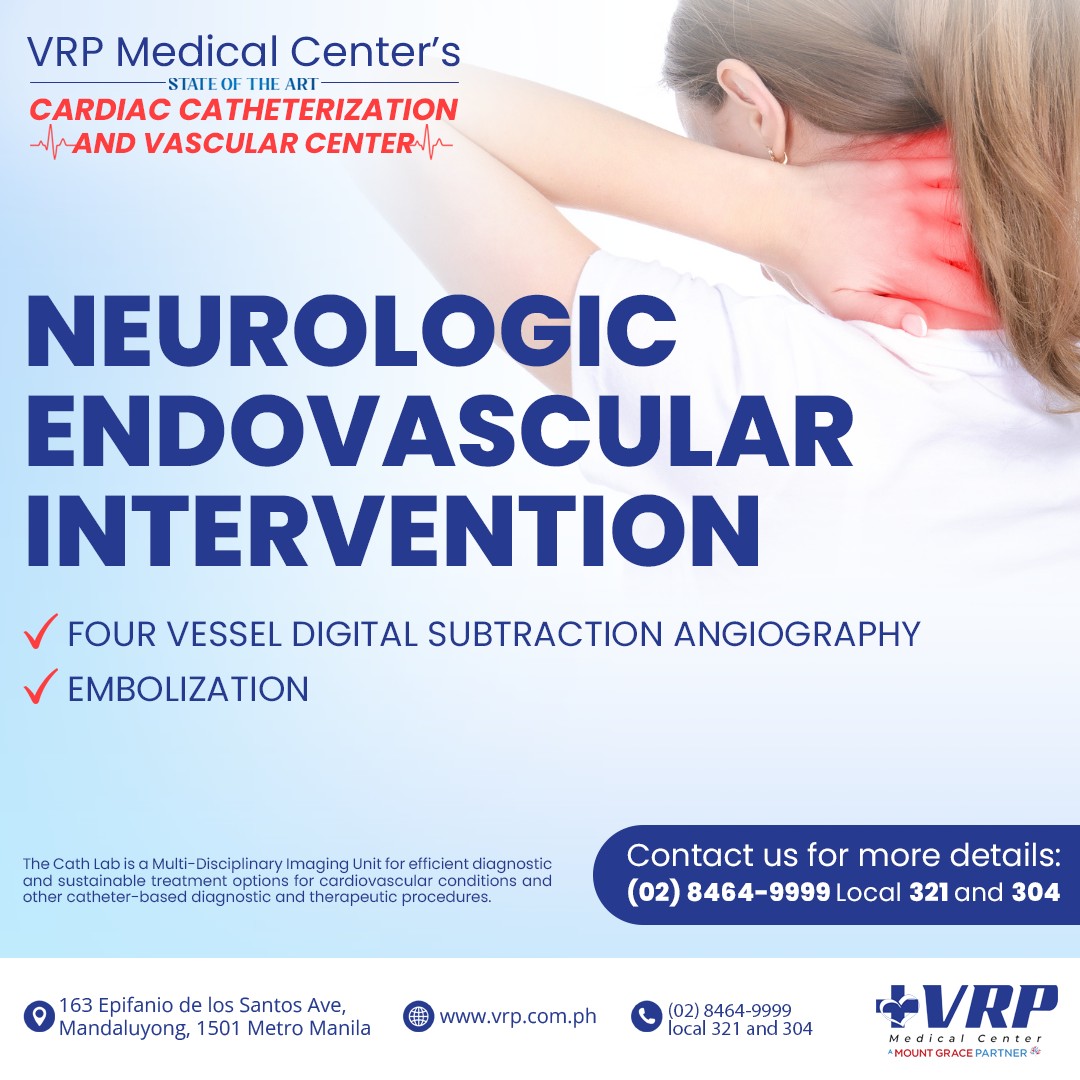 A. Four Vessel Digital Subtraction Angiography for
Spinal Digital Subtraction Angiography
Angioplasty and stenting of neck vessels
Angioplasty of intracranial vessels
Thrombolytic therapy for cerebrovascular occlusions
B. Embolization for
Carotid Cavernous fistula
Intracranial and extracranial tumors
Intracranial and extracranial vascular malformations,
(Coiling) Embolization and occlusion of intracranial aneurysms
Embolization of spinal cord tumors and arteriovenous malformations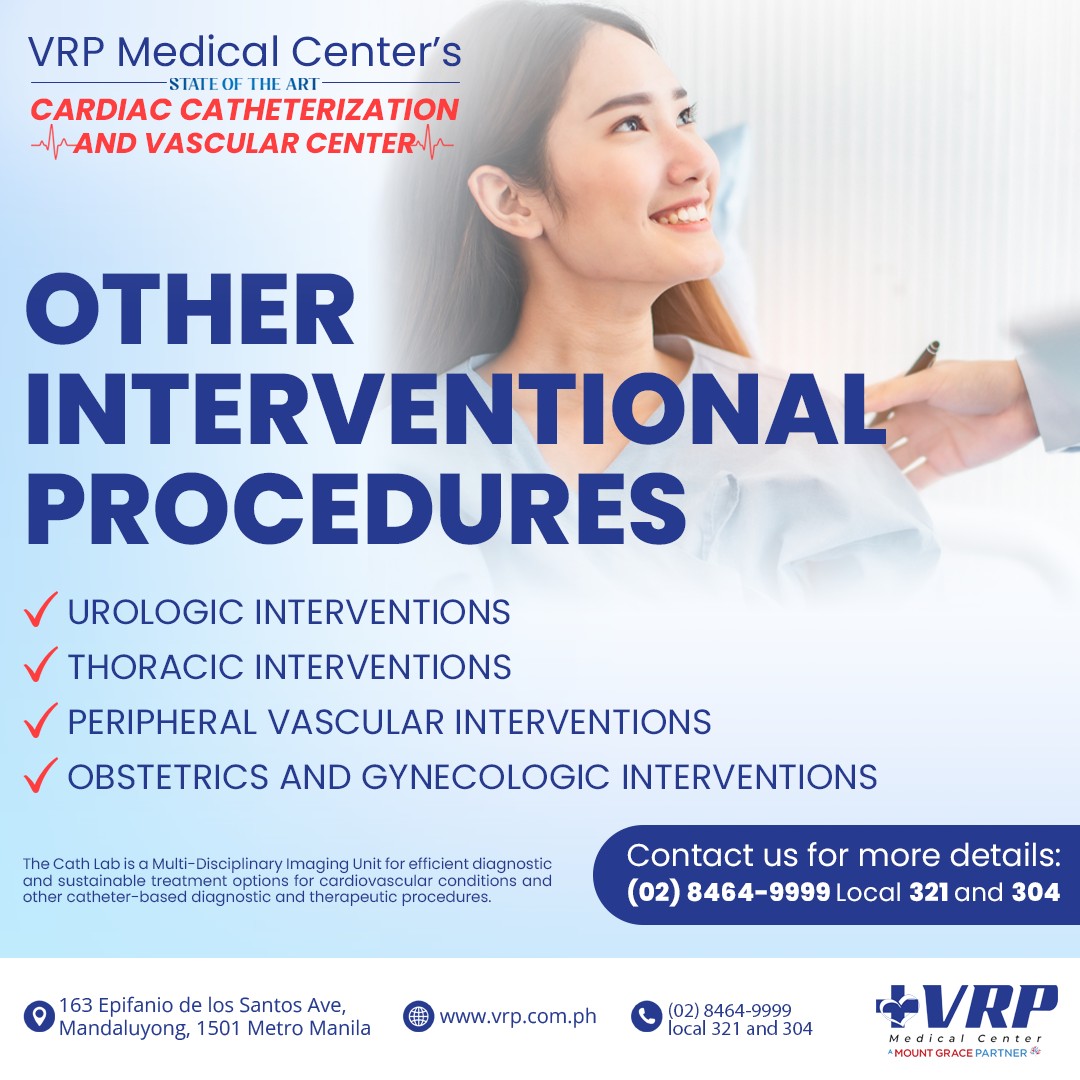 A. Urologic Interventions for
Percutaneous nephrostomy
Renal cyst puncture and percutaneous drainage of peri renal fluid collections
Percutaneous dilatation of ureteral strictures
Angioplasty and stenting of renal artery stenosis
Embolotherapy for renal cell carcinoma, arteriovenous malformation and renal trauma

B. Obstetric and Gynecologic Interventions for
Embolotherapy in obstetric hemorrhage

C. Thoracic Interventions for
Percutaneous drainage of lung/pleural abscess and Embolotherapy in bronchial artery hemorrhage

D. Peripheral Vascular Interventions for
Percutaneous angioplasty and stenting pelvic arteries,
Percutaneous angioplasty and stenting lower extremity vessels,
Percutaneous angioplasty and stenting upper extremity vessels,
Percutaneous angioplasty and stenting renal arteries,
Percutaneous angioplasty and stenting of the vena cavas,
Insertion and vena cava filters, and
Insertion of PICC lines and central lines.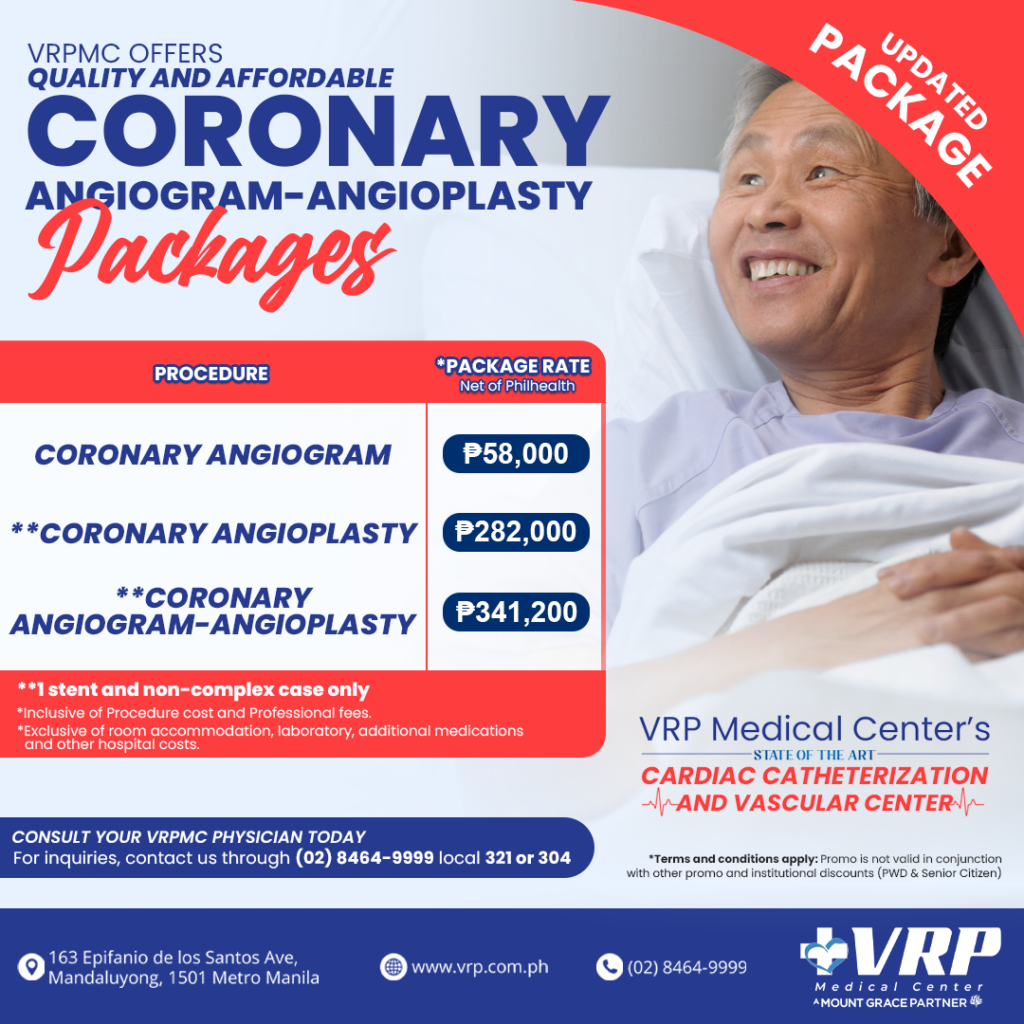 UPDATED CCVC PACKAGE
Your life can change in a heartbeat, listen to your heart! 💙

Get first rate quality treatment at affordable rates at VRP Medical Center with its latest state-of-the-art Cardiac Catheterization and Vascular Center.

•Coronary Angiogram package starts as low as P58,000
•Coronary Angioplasty Package starts as low as P282,000
•Avail of the Coronary Angiogram-Angioplasty as low as P341,200

☝🏼 The lowest and affordable Cath Lab procedures compared to other major private hospitals in the metro

*Terms and conditions apply

Consult your VRPMC Cardiologist today!

☎️For inquiries contact us through

(02) 8464-9999 local 321 or 304

#vrpmc #vrpmcincuenta #alagangvrp