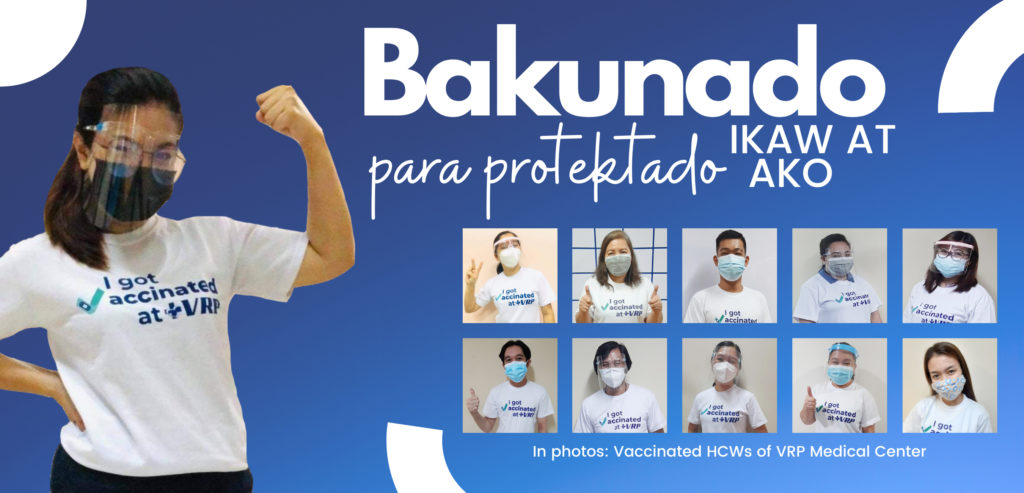 As of June 30, 2021, 89.68% of the healthcare workers (HCWs) of VRP Medical Center are fully vaccinated. Subsequently, since the launch of the COVID-19 vaccination program in March 2021, the number of quarantined HCWs in VRPMC has significantly dropped by 92% in June.
The 134 recorded cases of quarantined HCWs during the COVID-19 surge in March posted 25%(34/134) positivity. Subsequently, in June, the cases dropped to 9, with zero positivity. As per records, vaccinated HCWs can still get infected with positive cases divided among unvaccinated and vaccinated HCWs. Still, positive cases among fully vaccinated (2 doses) HCWs are going down to nil month on month versus those with partial vaccination and no vaccination. The spread of infection is also under control based on the number of cases across sections.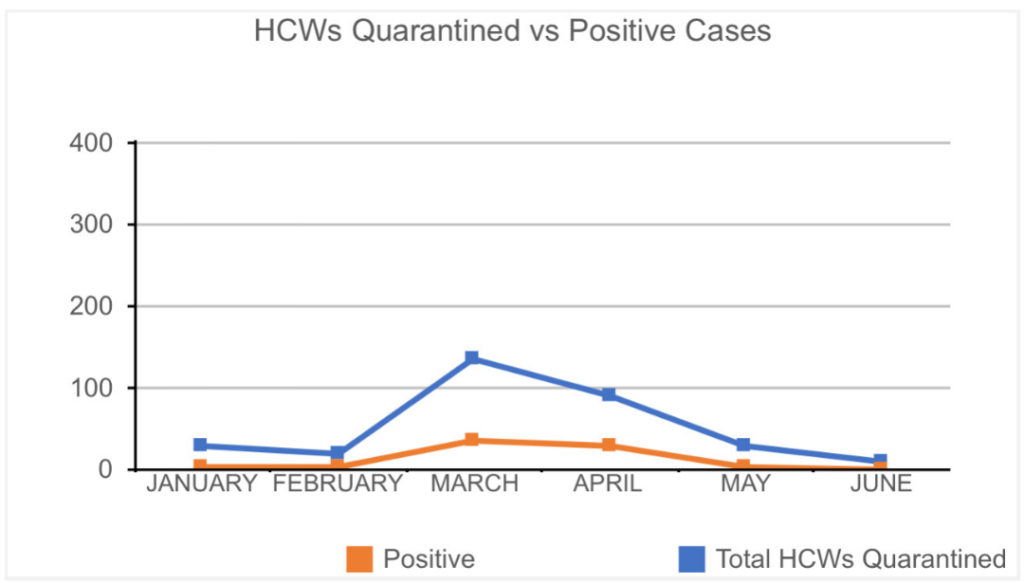 In VRPMC, the large group of the population that is fully vaccinated is expected to create herd or community immunity and population protection. Herd immunity is the indirect protection from an infectious disease that happens when a population is immune either through vaccination or immunity developed through the previous infection (WHO, December 2020).
The 89.68% of the VRPMC population that is fully vaccinated, if ever they become COVID-positive, will have a very low viral load; hence transmissibility rate is minimal. This statement is anchored on herd immunity mechanism based on CDC-Covid 19 Vaccines and Vaccination updates May 27, 2021.
With a growing rate of HCWs fully vaccinated, herd immunity in VRP will work. When we achieve the peak of the herd immunity threshold, it will make the spread of COVID-19 from person to person even more unlikely to happen. However, breakthrough infections from Delta variant contracted by the vaccinated people just like the non vaccinated may likely spread the disease to others due to high viral load.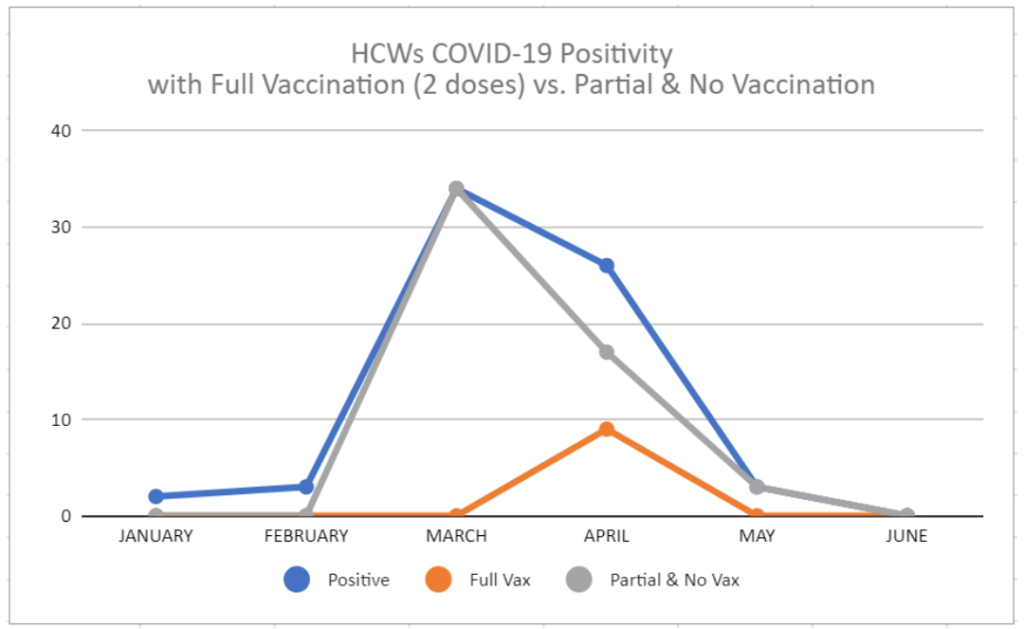 LOOK: Vaccinated HCWs of VRP Medical Center.