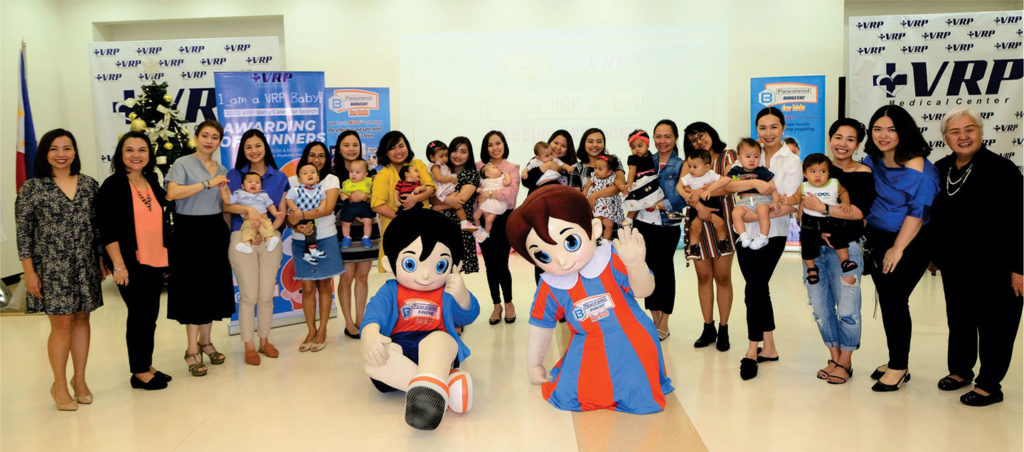 The search for 2020 VRP Calendar Babies culminated in November 2019 with the awarding of the top 12 winners of the VRP Baby Photo Contest. The winners were selected by the panel of judges headed by Mrs. Rona V. Garcia, Hospital Administrator, with Dr. Maria Conchitina Bandong (Department of Pediatrics), Dr. Ma. Clara Ozaeta (Department of Obstetrics and Gynecology), Mrs. Maritess Bo-ot (Business Development Division), and Ms. Genevieve Tan of Unilab Pediatrica for Biogesic for Kids.
The VRP Baby Calendar is the highest badge of honor for VRP babies. It forms part of the "I Am a VRP Baby" program of VRPMC, which is the longest-running loyalty marketing program of VRPMC. The Search for the VRP Calendar Baby is fully supported by its major sponsor Biogesic for Kids of Unilab Pediatrica. The 12 winners received cash prizes and special Mom and Baby Kit from Biogesic for Kids, plus sets of the VRP Baby Calendars.
The "I Am a VRP Baby" program received the Quality Award for Operational Excellence in Account Management Milestones from Mount Grace Hospitals, Inc. in December 2019.
VRP Baby Calendar Badge of Honor
In 2010, the first batch of VRP babies was selected for the VRP Baby Calendar. By now, the first 12 VRP babies are around 10 years old. Most of them grew up within the Mandaluyong vicinity and have been part of the VRP family for their well-baby check-ups, vaccination, healthcare treatment, health fairs, and other marketing activities.
VRP Baby Calendar Search for the Year makes the culminating feature of the "I Am a VRP Baby" program. It is a photo contest open to all babies born in VRPMC who are one year old and below before the deadline for submission of entries.
The Marketing Department receives up to nearly hundred entries for the VRP Baby Calendar Search photo contest every year. The top 12 entries are selected based on following criteria:
Healthy and Happy (50%) – the baby photo shows signs of a healthy and happy baby with clear skin, bright eyes, warm and lively smile
Charming and Cute (50%) – the baby photo displays an x-factor that makes the baby stands out among other candidates
The VRP Baby Calendar Search has been a much-awaited event of the year by the VRP patients especially from OB GYN and Pediatrics departments.
The Search was launched in August 2009 with a family-friendly event that showcased the first batch of the VRP Babies with a cozy fashion show of the babies and their mommies for the VRP Baby Calendar Search for 2010.
The 2020 VRP Calendar Babies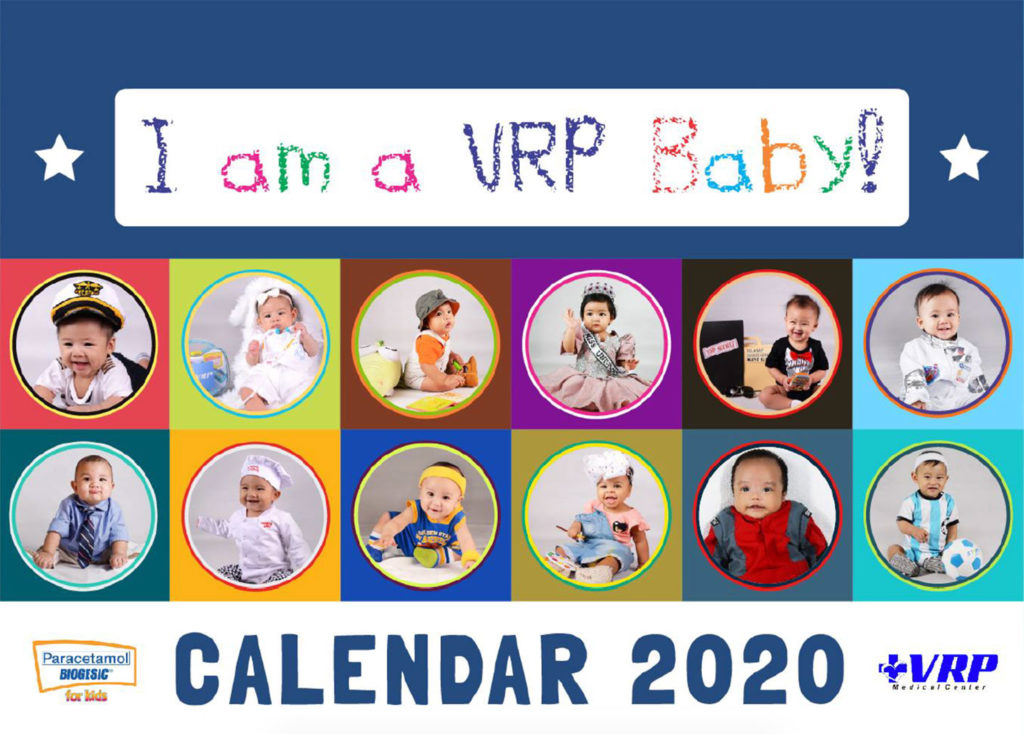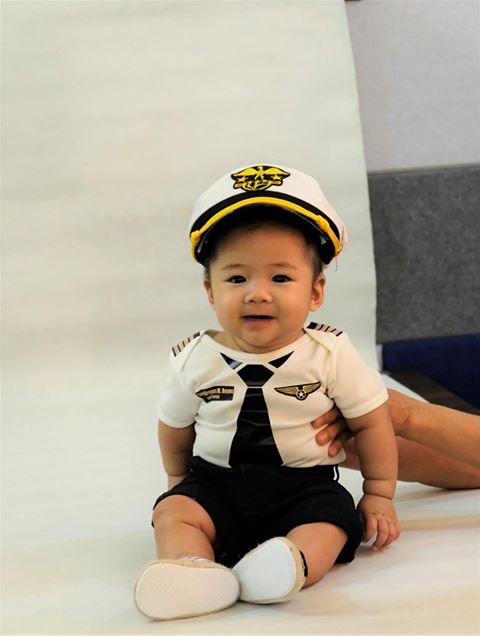 1. Simon Gregory Reyes
"When I Grow up, I want to be a Pilot"
Pediatrician Dr. Ma. Conchitina Bandong
Obstetrician Dr. Marinella Agnes Abat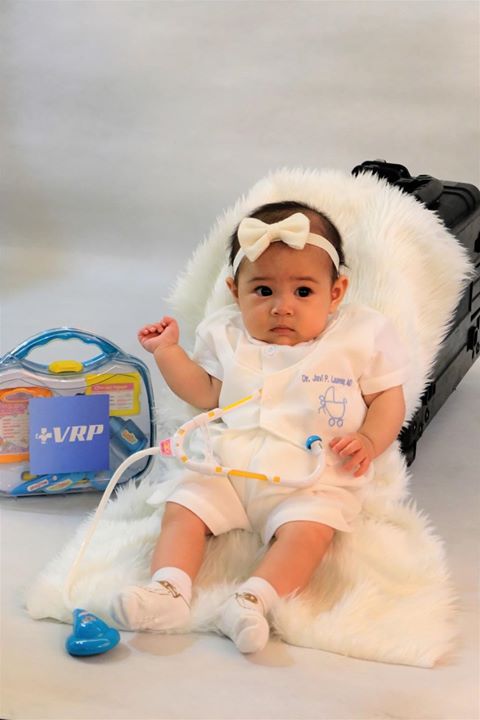 2. Jane Victoria Laurena
"When I Grow up, I want to be a Doctor"
Pediatrician Dr. Genia Castillo Garcia
Obstetrician Dr. Sharon Joyce Perez-Mendoza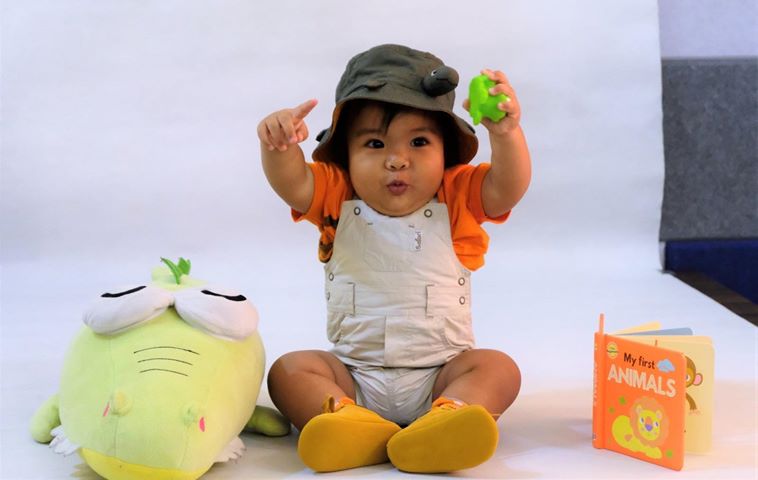 3. Lucas Felipe Abat
"When I Grow up, I want to be a Safari Master"
Pediatrician Dr. Fatima Gimenez
Obstetrician Dr. Marinella Agnes Abat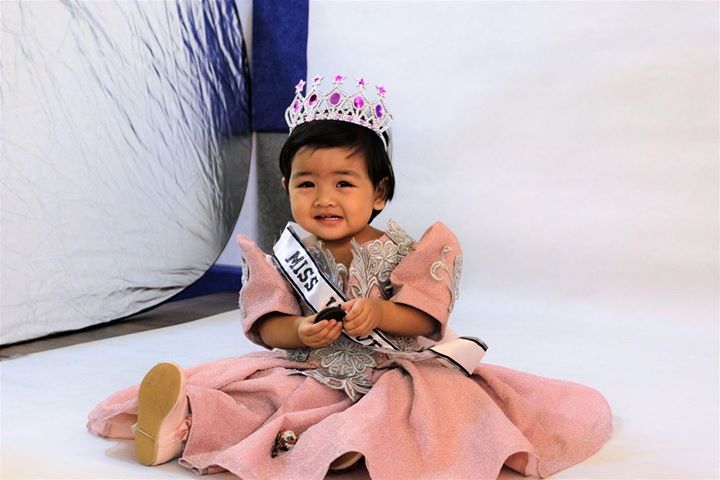 4. Vanellope kate Loya
"When I Grow up, I want to be a Beauty Queen"
Pediatrician Dr. Elaine Yu
Obstetrician Dr. Esther Ongkeko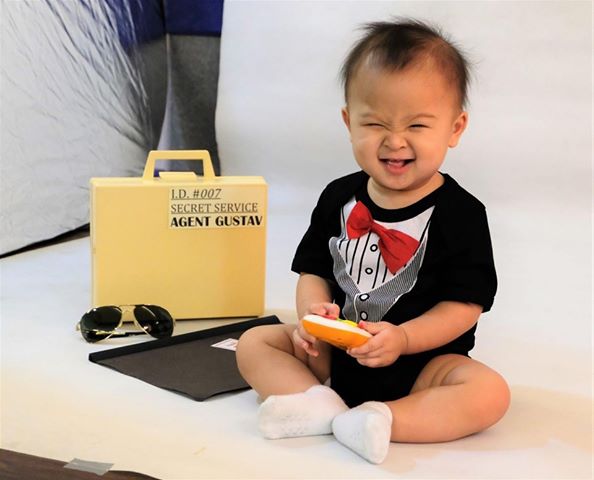 5. Gustav Sebastiano Ong
"When I Grow up, I want to be a Secret Service Agent"
Pediatrician Dr. Ma. Conchitina Bandong
Obstetrician Dr. Marinella Agnes Abat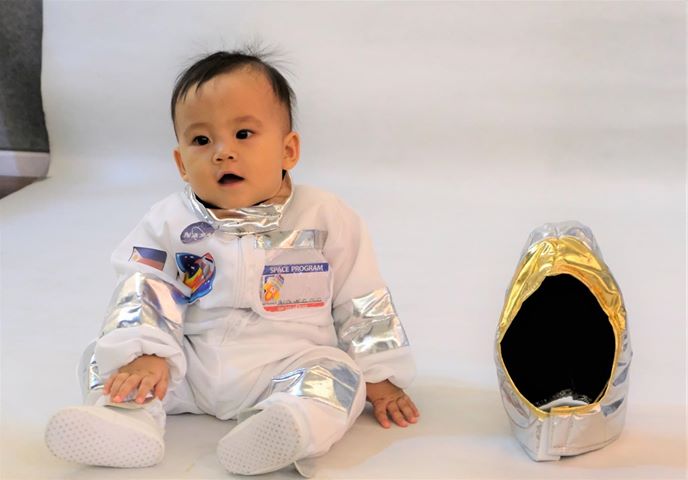 6. Austin Miguel Pajid
"When I Grow up, I want to be an Astronaut"
Pediatrician Dr. Maria Carmela Perez
Obstetrician Dr. Marinella Agnes Abat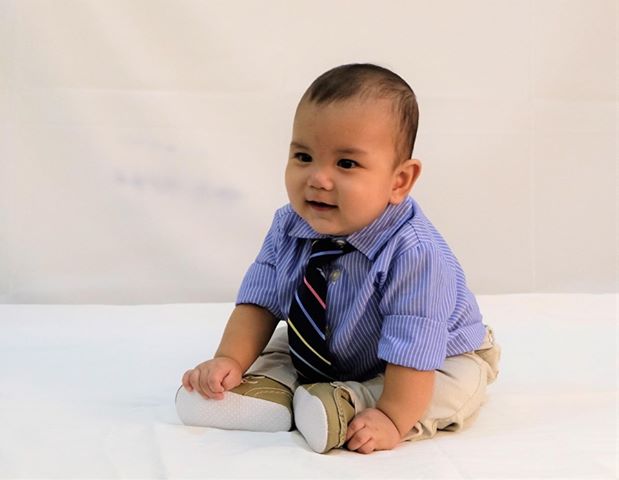 7. Pierre Castiel Jumaquio Liwanag
"When I Grow up, I want to be a Businessman"
Pediatrician Dr. William Bayhon
Obstetrician Dr. Telly Cheng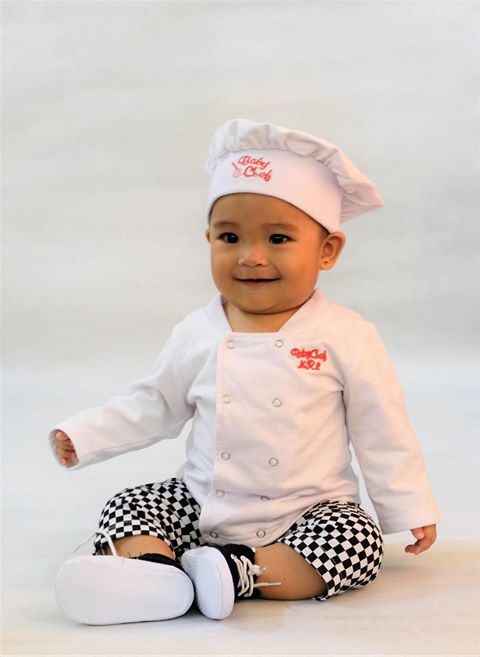 8. Scarlet Kate Macase
"When I Grow up, I want to be a Chef"
Pediatrician Dr. Elaine Yu
Obstetrician Dr. Shelma Jane Villanueva-Ramos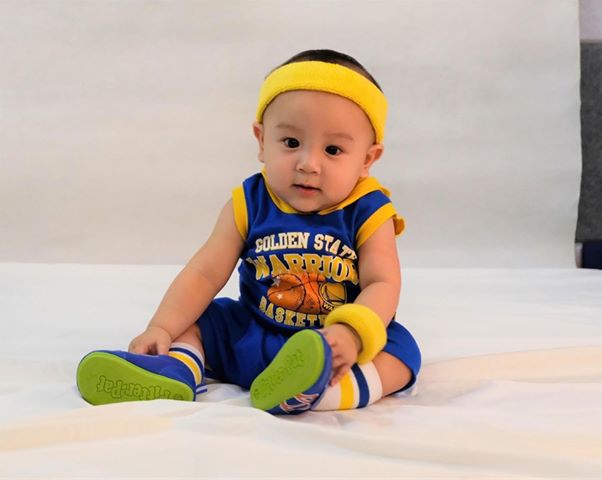 9. Kenneth Zi An Wong
"When I Grow up, I want to be a Basketball Player"
Pediatrician Dr. Khamil Carrion Barretto
Obstetrician Dr. Marinella Agnes Abat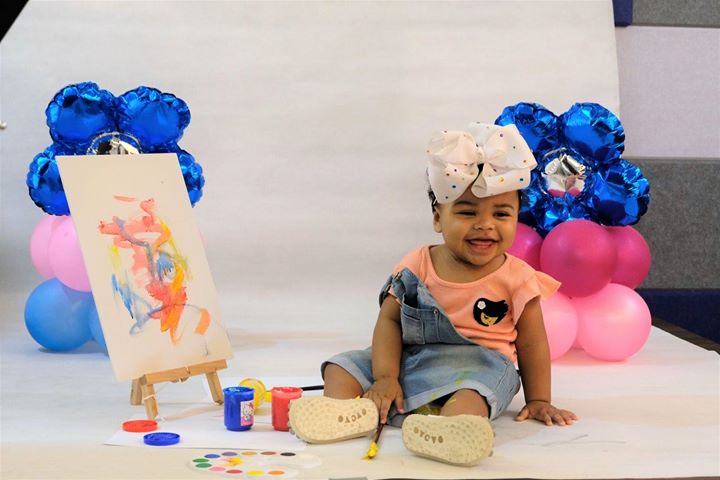 10. Lillie Gabrille Chiamaka Amuche
"When I Grow up, I want to be a Painter"
Pediatrician Dr. Cynthia Aquino
Obstetrician Dr. Marie Athena Calmerin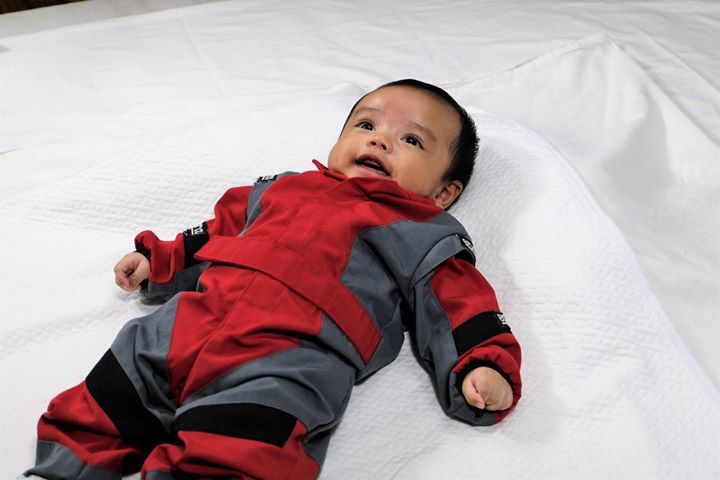 11. Connor Travis Tejero
"When I Grow up, I want to be a Car Racer"
Pediatrician Dr. Khamil Carrion Barretto
Obstetrician Dr. Marinella Agnes Abat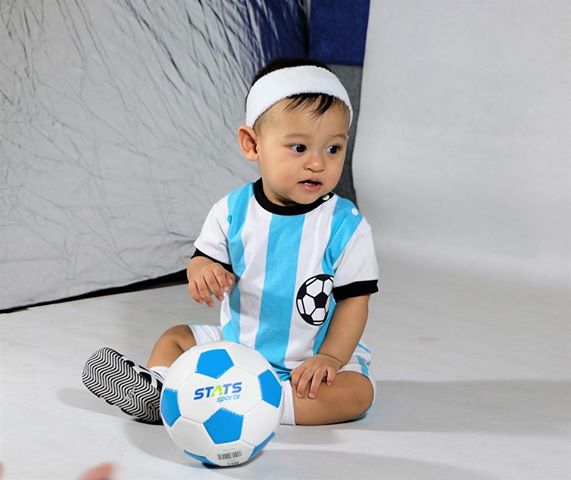 12. Kion Mateo Belen
"When I Grow up, I want to be a Soccer Player"
Pediatrician Dr. Ma. Conchitina Bandong
Obstetrician Dr. Marie Claire Rodil-Brion