VRP Medical Center celebrates National Nutrition Month with this year's theme, "Kumain ng Wasto, Maging Aktibo".
The event was hosted by the Diabetes, Obesity and Nutrition (DON) Center of VRPMC with health talks from health and fitness advocates on topics about healthy eating habits, balanced diet, physical fitness and some helpful health factoids.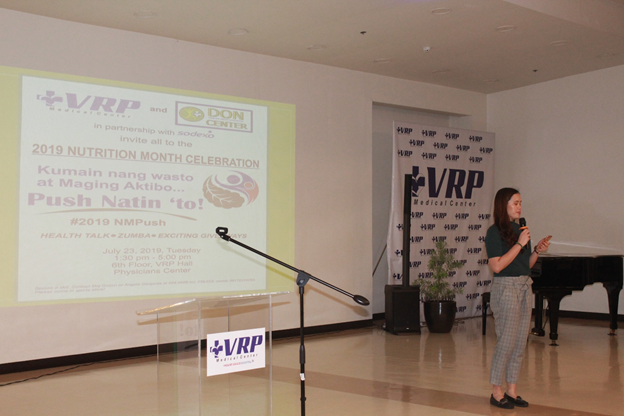 Ms. Abby Joy Gozon, Dietitian from VRP Sodexo opens the Nutrition Month Fair to formally welcome guests and participants to the day-long health and fitness celebration.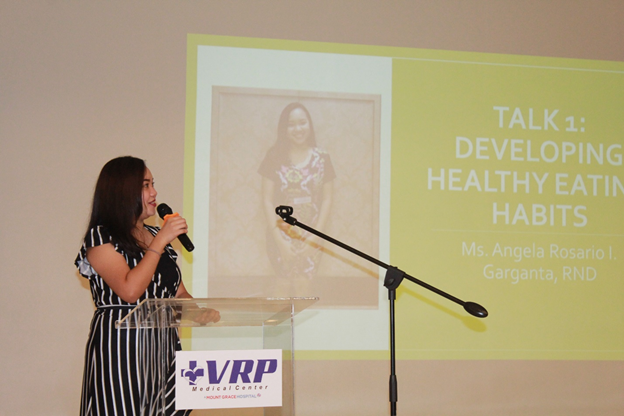 VRP Dietitian and Nutritionist, Ms. Angela Garganta, leads the "Health Talk" on Developing Healthy Eating Habits in the National Nutrition Month celebration of VRP Medical Center.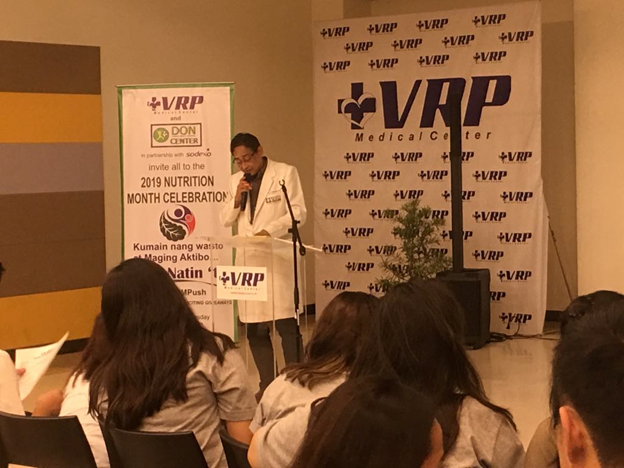 Dr. Edgardo Penserga, VRPMC Deputy Medical Director shares an inspirational message about the essentials of health and nutrition to every individual's life.
The guests and participants to the event also enjoyed some fun and engaging games and food sampling of nutritious food and drinks from the sponsors, and a finale of aerobic fitness Zumba dancing participated by VRP employees, doctors, nurses, walk-in guests, visitors and students from Our Lady of Guadalupe Colleges.