The dawning of healing and recovery is happening at VRP Medical Center. After the first five Covid-19 survivors, another set of eight patients who recovered from Covid 19 are wheeled out triumphantly from the 10F isolation room with heartwarming send off salute from the frontliners and hospital staff on duty.
The number of recovering Covid-19 patients who are retested with negative results is keeping on, and this trend hopes to help flatten the curve in VRP in the following months.
The 10F hallway and the main lobby of VRPMC echo the cheers and applauses of the send off squad for every Covid-19 survivor wheeled out from the "Covid zone" of the hospital. The send off salute in VRP has become a celebration of life for every recovered patient.
To mark the day with a memento, VRPMC also gives every patient a send-off card with message of hope, faith and healing, from the cards sent by young joy-givers who responded to the call to cheer up Covid 19 patients.
The send off assembly also gives the recovered patients a moment to post their dedication cards to the Wall of Hope. The Wall is open for prayers, well-wishes, thanksgiving, and other messages of hope, faith and healing from patients, family members, frontliners, hospital staff and guests.
We asked our recovered patients what kept them going through the length of their admission in VRP, and to give their message to the public, to other Covid-19 patients and to VRPMC, and here are the responses from some of them:
"The nurses give me encouragement. They have daily prayers for fast recovery of patients. To other Covid-19 patients, read 2 Samuel 22:2-3, and claim it: The Lord is your rock, your fortress and your deliverer in whom you take refuge, He is your shield and the horn of your salvation, your stronghold, your refuge and your Savior. To the next patient who will occupy my room, don't beat my record, get well soon, your family is waiting for you. My family will be forever grateful to the family of Vergel de Dios, Dr. Doligon, nurses and the VRP Family. I always say to nurses and cleaning aides "Thank you for taking care of me" and they will reply "Sir, magpagaling kayo". My message to everyone – Stay home!" – Patient 1022
"Jesus Christ kept me through. The virus keeps people away from you and at the lowest point of any experience I could feel his presence beside me physically. To everyone, please stay safe, keep distance and wash your hands. Pray for all the people affected most especially the critically ill and our health workers. Dont discriminate! To other Covid-19 patients – Stop reading COVID news and keep clinging on to God. Even though you walk through the valley of the shadow of death, you will fear no evil for Jesus is with you." – Patient 1004
After the discharge of Patient 1004, his wife also sent a bunch of faceshields to VRPMC with a note thanking the frontliners for taking care of her husband.
"The nurses support to my needs and concerns kept me going. I am grateful for all who were God's instruments to heal me thoroughly. To other Covid patients, continue praying to God because God heals. To VRPMC doctors and nurses, thank you for taking care of me and giving me courage to be healed. Maraming salamat po sa pagbibigay at pagtulong. Hallelujah God is Great! Thank you po sa lahat ng mga doctors and nurses na nagpagaling sa akin through Jesus Christ my Lord." – Patient 1016
"My Family kept me through. To other Covid patients, have faith and keep on fighting, never lose hope. To VRP Doctors, nurses, support staff, maraming maraming salamat. Thank you for your professionalism and support." – Patient 1017
"I was thinking of my mother who is waiting for me to be home. I know she wants to see me again. My colleagues also never stop encouraging me to hold and to fight for my life. But the biggest part of my recovery is God. To everyone, stay at home ,do hand washing always, wear mask always, eat healthy foods,take vitamins. Keep our surroundings clean for us to help them fight and end this deadly virus. My message to my other COVID 19 patients is to keep holding on because of the people who love us and waiting for us, do not lose hope, have faith in God, always pray, because our greatest weapon in this crisis is prayer. To my beloved VRPMC doctors, nurses and health care aids, thank you very much for your unending support and care during my journey as COVID 19 patient. Ngayon ko masasabi na napakarami palang nagmamahal at nag aalala sa akin dito sa pangalawang tahanan ko."
Every Covid survivor has an inspiring and beautiful story to share with everyone, with a message of hope, faith, healing and thanksgiving. They have also expressed willingness to donate plasma for other Covid-19 patients as necessary. VRPMC family is truly grateful to celebrate the healing and full recovery of the Covid 19 survivors who are homebound for two weeks quarantine as per PSMID clearance and advice. To other Covid-19 patients who are still admitted in the hospital, the VRPMC Covid warriors will continue to treat them with professional skills and expertise and with special ingredients of love, care and prayers.
[Posted with patients' consent for VRPMC]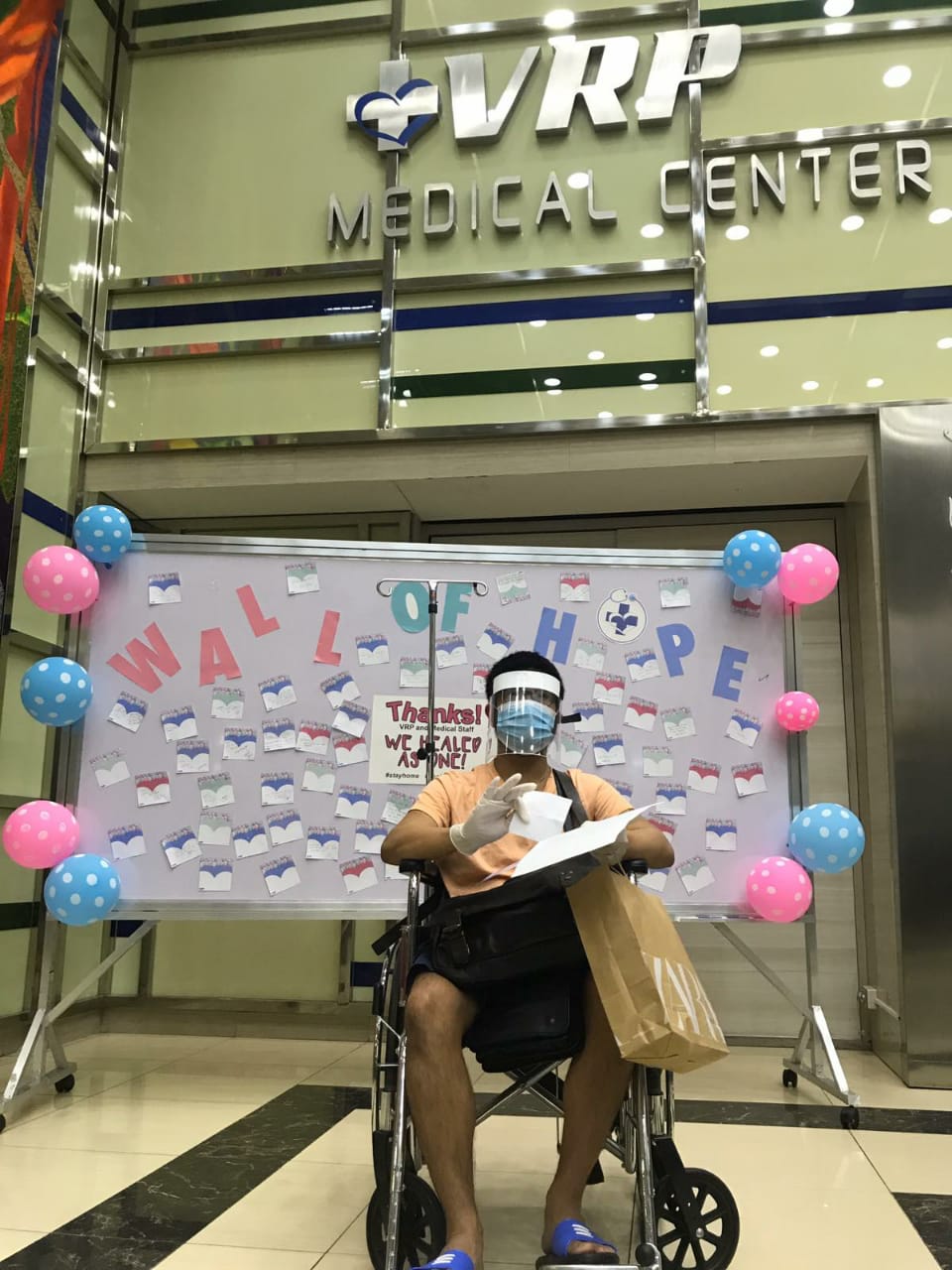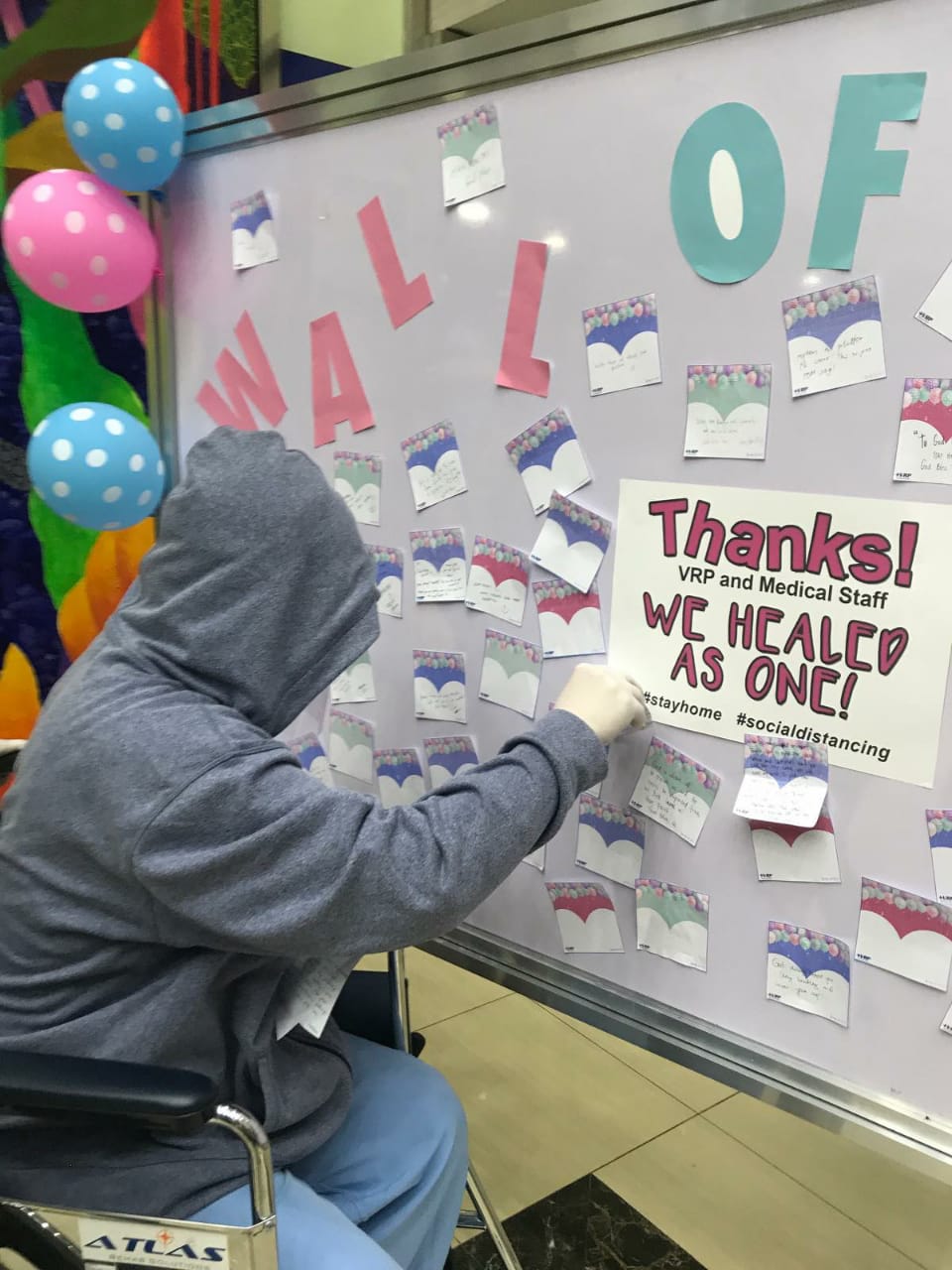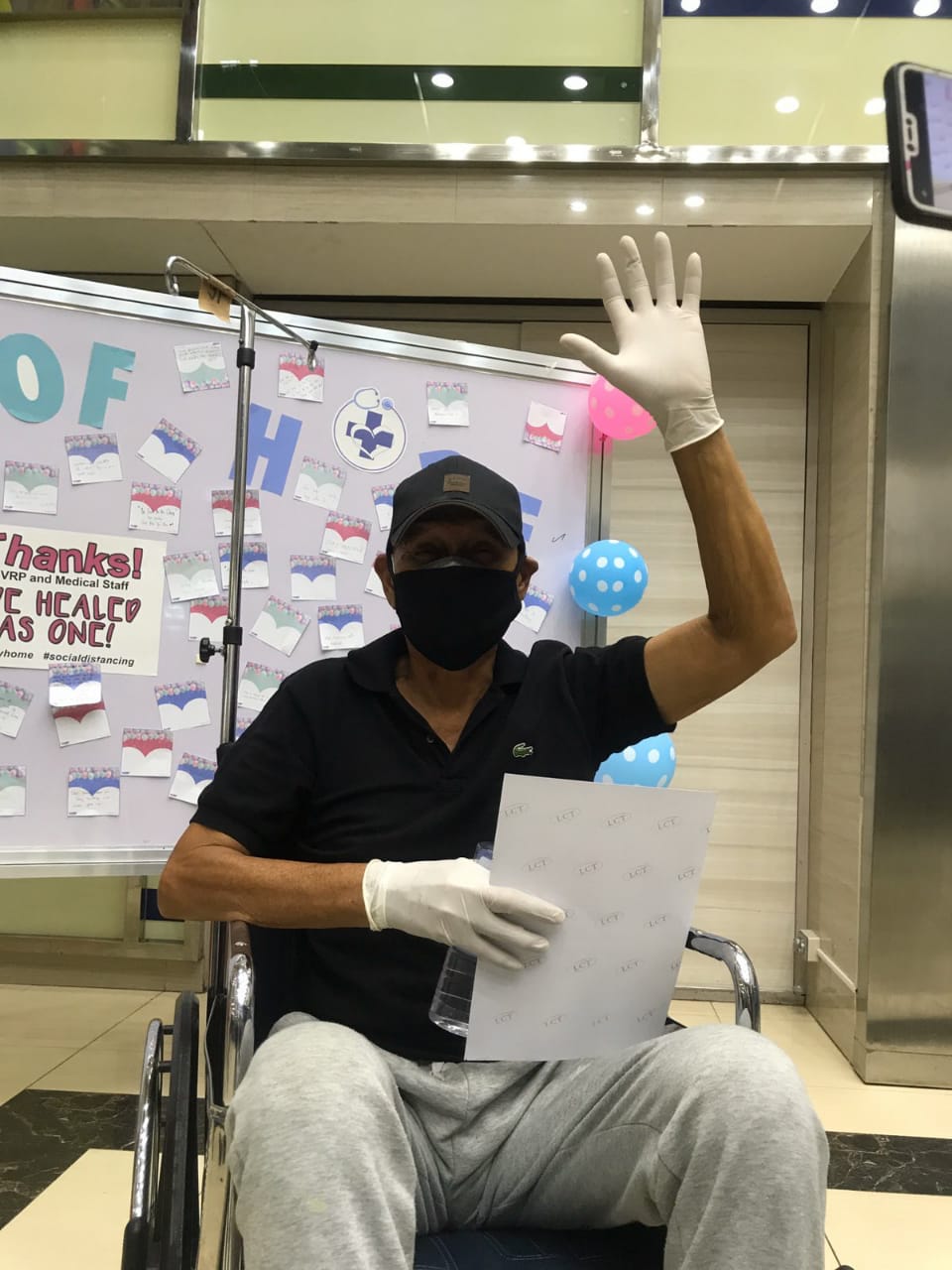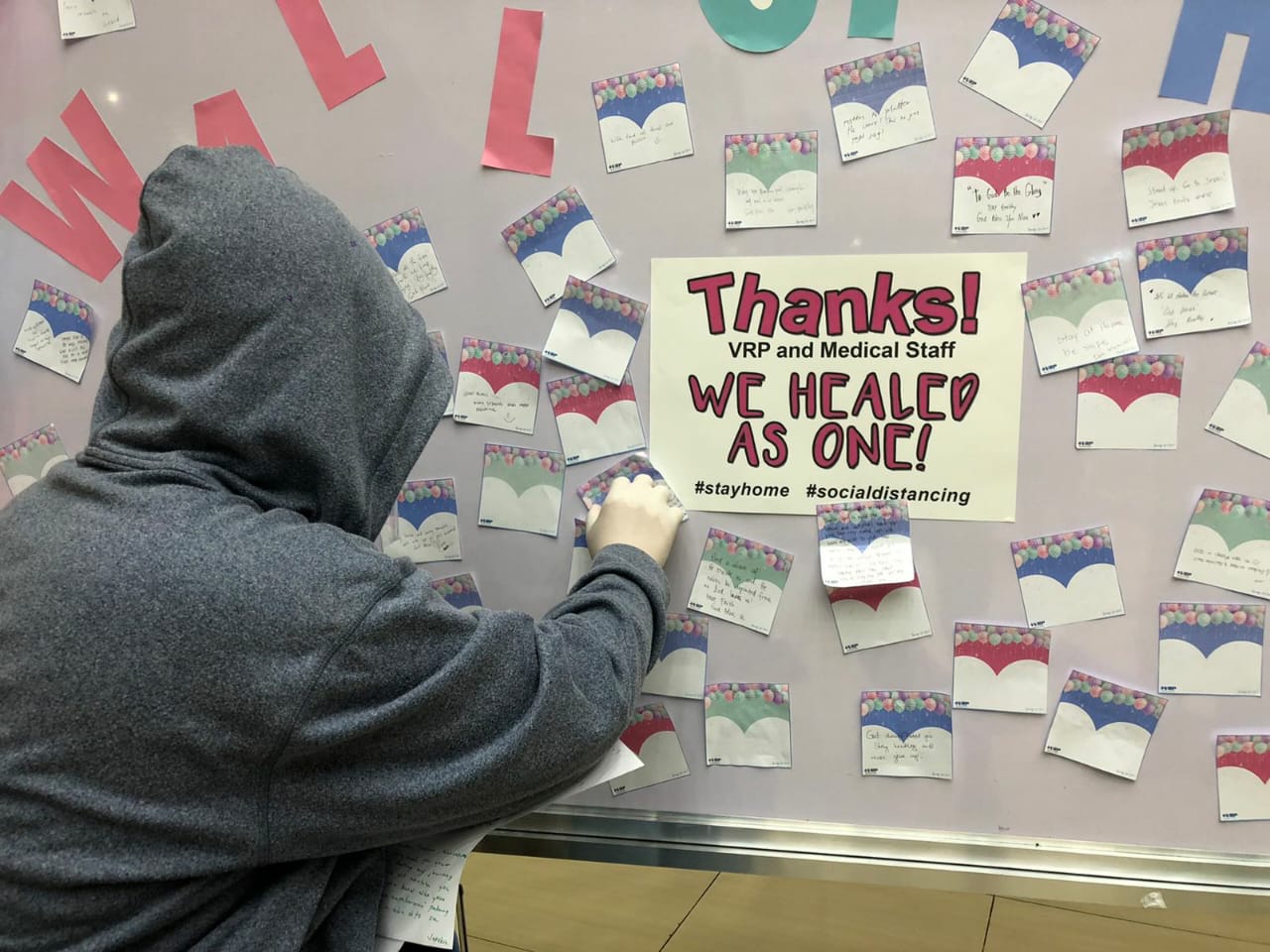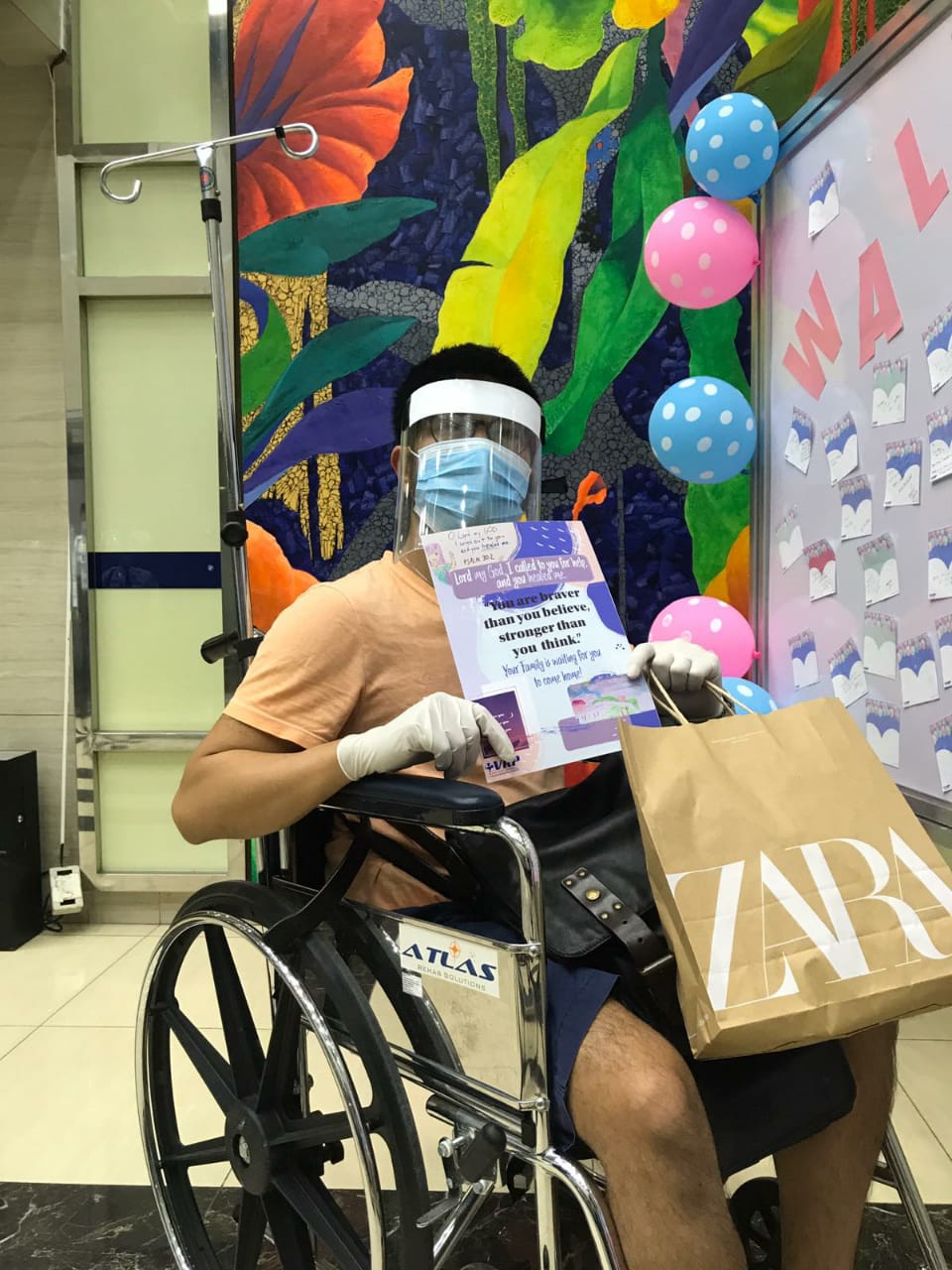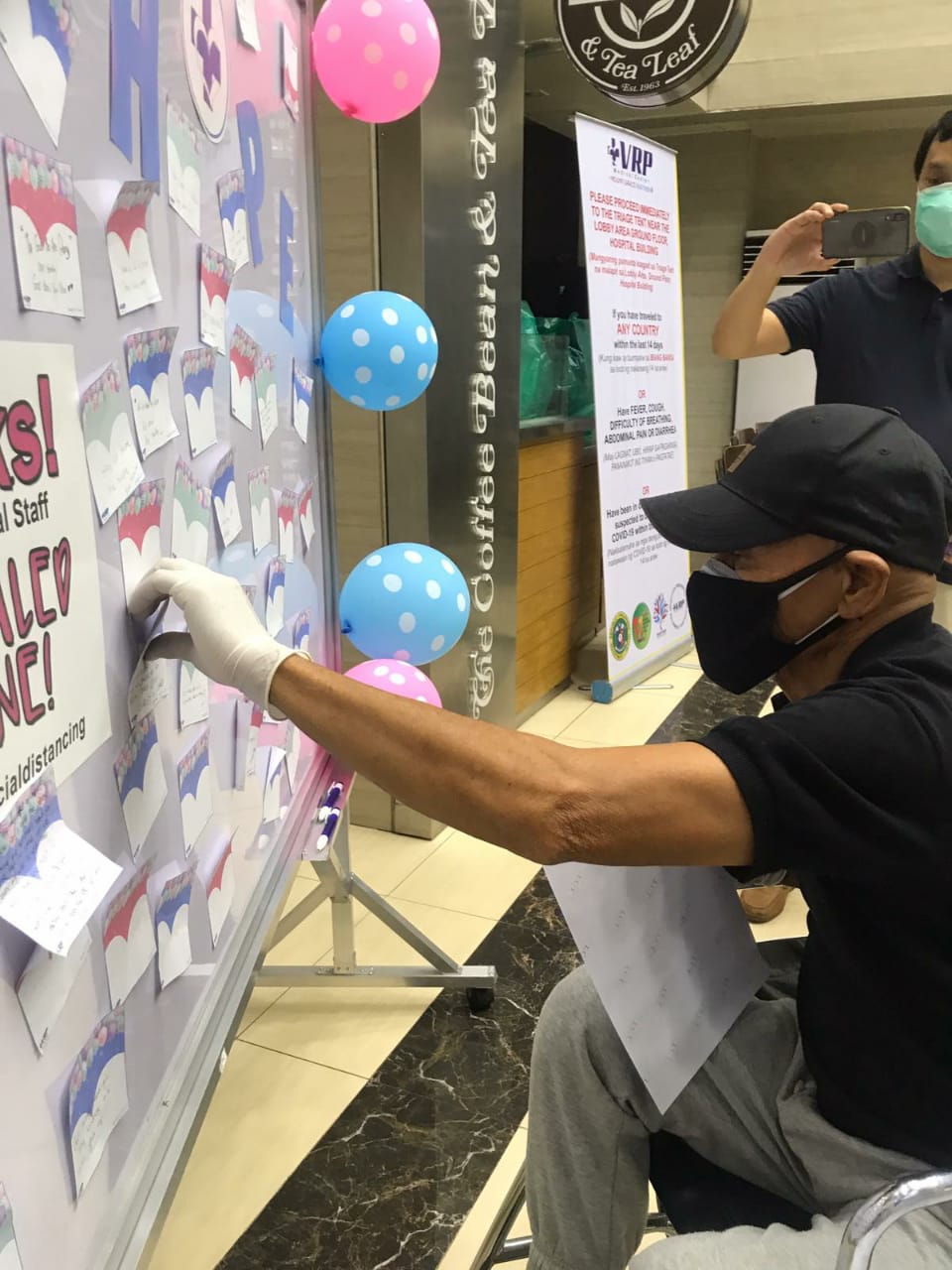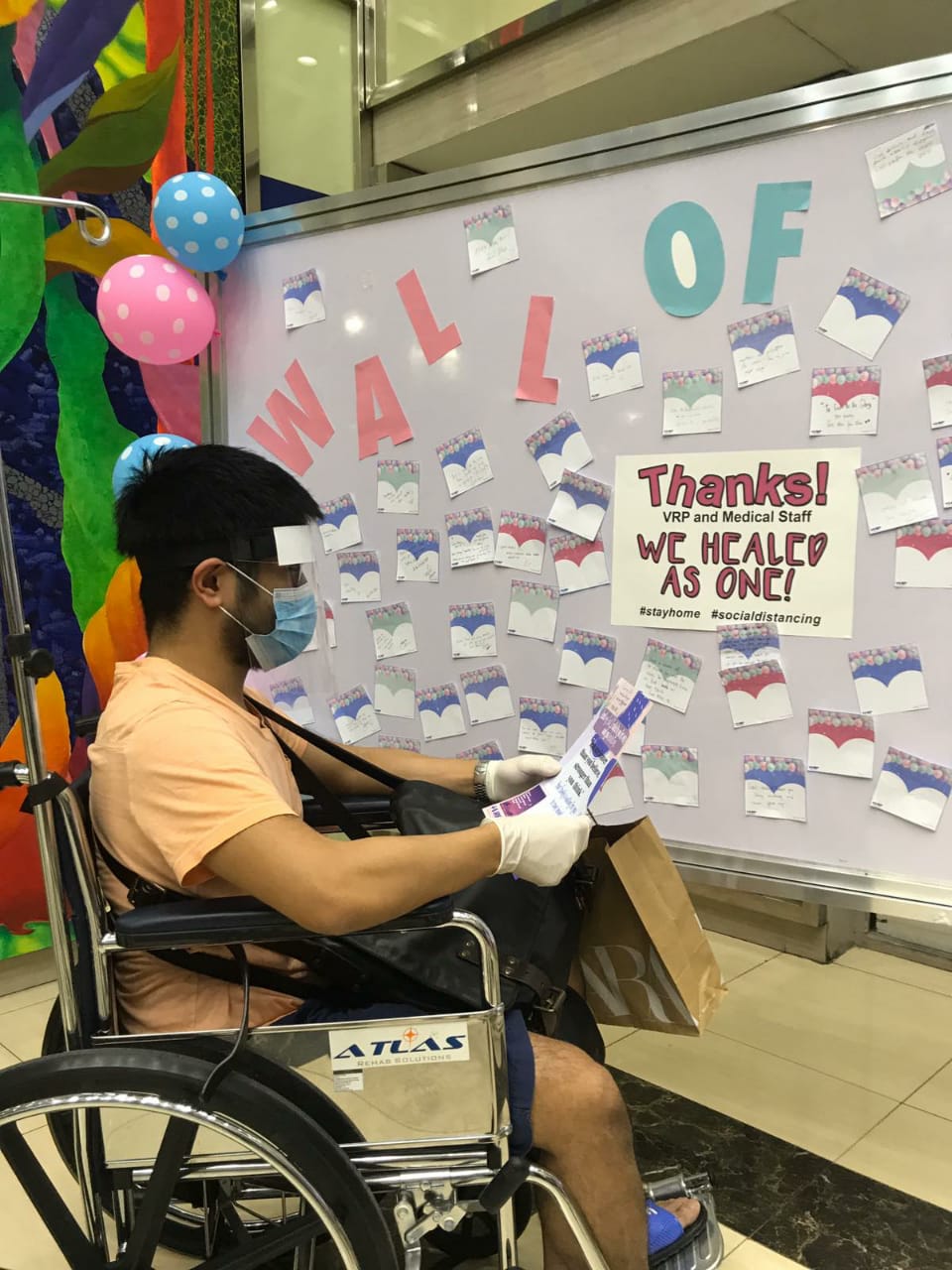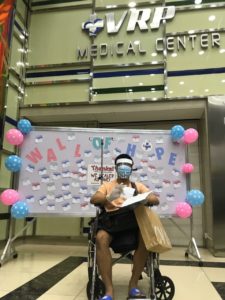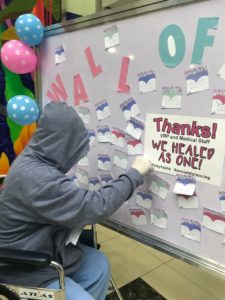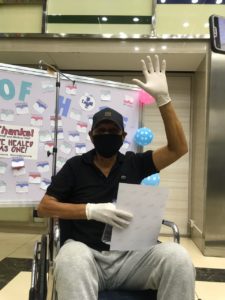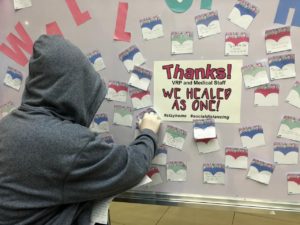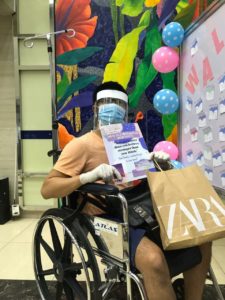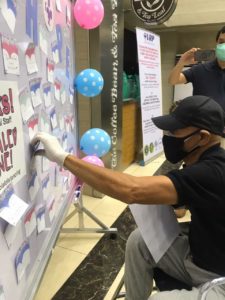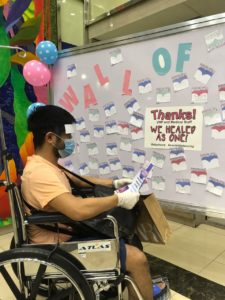 You may also read:
VRP Medical Center Sends Off COVID 19 Survivors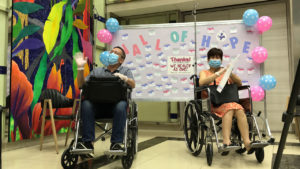 VRPMC Celebrates the Second Life of Its Frontliner