Cheers and applauses echoed nonstop from the 10th floor to the ground floor main lobby of VRP Medical Center. The frontliners and hospital staff on-duty stood up from their posts upon hearing the anthem played in the air to signal the much awaited send-off salute for their colleague who recovered from Covid-19.
After almost a month-long ordeal with Covid-19, Dr. Christine Joy Castillo, a second year Internal Medicine resident physician of VRPMC, was finally released from confinement with clearance after negative results of Covid-19 retests. The heartwarming send off was a picture of celebration while she was wheeled out homebound for her full recovery.
Dr. CJ is a young resident doctor in good health, dutifully embracing her oath as a physician to save lives at the frontline during a pandemic. She was one among the first set of frontliners on duty, saving the lives of the first Covid patients admitted in the hospital, beside other residents with senior Consultants.
She developed pneumonia after exposure to a patient who did not tell the truth about his condition and exposure. When her senior Consultant first broke the news that Dr. CJ was showing Covid-19 symptoms, and was later tested positive for admission, few days after intubating the Suspect in the ICU, the VRP egroups of physicians began to flood with prayers and serious medical discussions for her treatment.
VRPMC Hospital Administrator, Mrs. Rona V. Garcia disclosed that Dr. CJ was in apparent bad shape in the ICU. She was unconscious and eventually had to be intubated and connected to the respirator. Her attending team of IM Specialists and senior advisers closely monitored her and never gave up on her.
VRPMC President, Mrs. Virma Vergel de Dios said that all the necessary measures, and medical treatment including acquiring special equipment, were accorded by VRPMC to save her life.
"Prayers and careful close treatment of our IM specialists work! After more than two weeks she was finally extubated and weaned from the respirator. She started showing good signs of recovery. A few days later, she was finally transferred out of ICU. She was conscious and ready for her therapy. It is truly God's work! I couldnt stop crying when I was told about her final transfer to the recovery room," Mrs. Vergel de Dios added.
"After a vigil of prayers and treatment, we were all happy to hear the update from our 'Covid Avengers' that Dr. CJ's condition was significantly improving", Mrs. Garcia recalled.
"I could have died, but I survived, this is my second life. I thank the Lord for this blessed miracle! I thank God for my attending doctors especially for my IM family in VRP for taking good care for me, and for all the nurses and healthcare aids of VRP. Thank you from the bottom of my heart", Dr. CJ said.
In her own social media account, she narrated, "Never ko na-imagine sarili ko na ma-aadmit sa ICU, ma-intubate, magself-extubate, ma-intubate ulit, mag-hemoperfusion, malagyan ng IJ cath, foley cath, NGT, ma-restrain, ma-xray ng paulit-ulit. I was nearly at the verge of dying. But still never Niya ko pinabayaan. And kailangan ko talagang lumaban."
In her closing statement during the send off interview, Dr. CJ said, "I believe that I experienced this so that I can better relate with my patients because I have been where they are. I hope that I could give them a genuine encouragement, and help them fight for their life, for their family who are waiting for them, and for others who are drawing hope and courage from their healing stories."
Dr. CJ has pledged to donate her plasma to other Covid patients to fulfill her oath as a doctor and as a qualified donor to help save lives. She is already in touch with some institutions to be ready for blood donation when she has fully recovered.
A VRPMC frontliner hero who almost lost her life while saving the lives of others, Dr. CJ bounds herself to be back on duty in the frontline in time, to keep on serving and fulfilling her oath as long as it is needed especially during this time of global health crisis. As what Mrs. Vergel de Dios noted, "Dr. CJ has an important mission in life – the reason for God's miracle!"
[Watch Dr. CJ Castillo's live interview with one of her attending physicians Dr. Raymund Paul Baello, today, April 21, 2020, with Ms. Pia Hontiveros, 7:00 PM at "Not Politics As Usual" on CNN Philippines. ]
CNN Philippines feature story of Dr. CJ's Covid story here: https://www.cnn.ph/…/Faith-helped-a-doctor-win-battle-vs-CO…
#WeHealAsOne
#vrpmccares
#covidsurvivor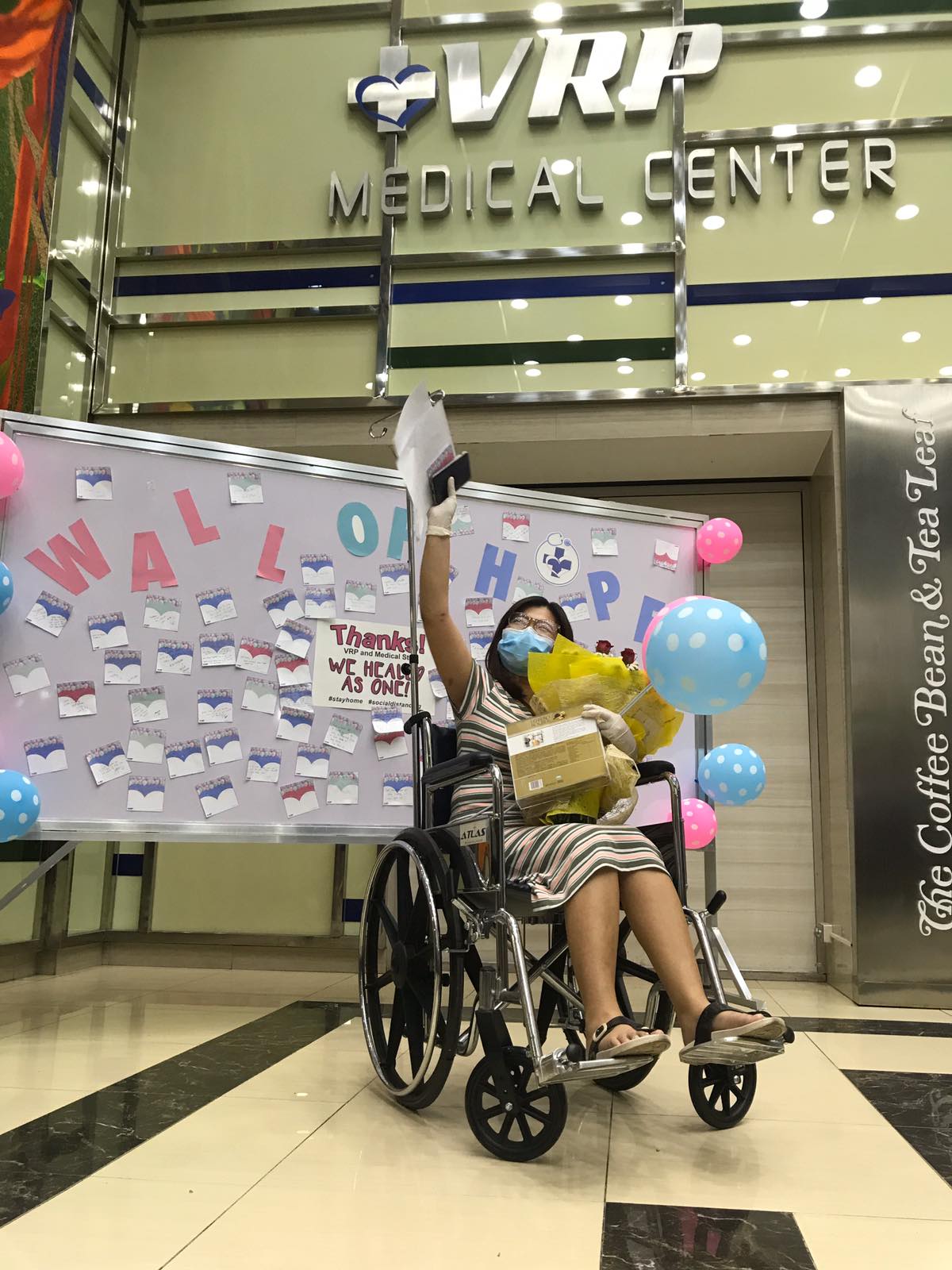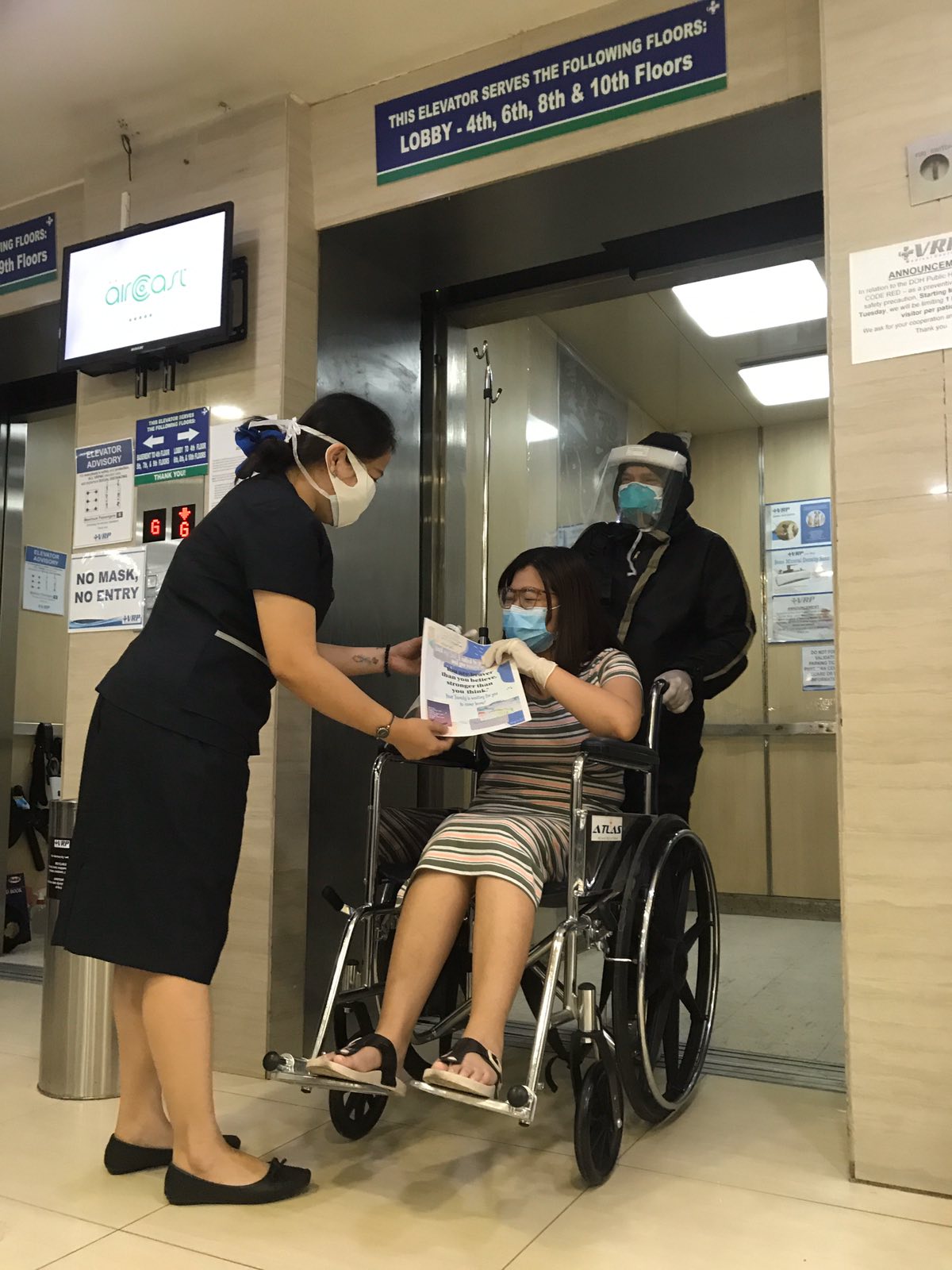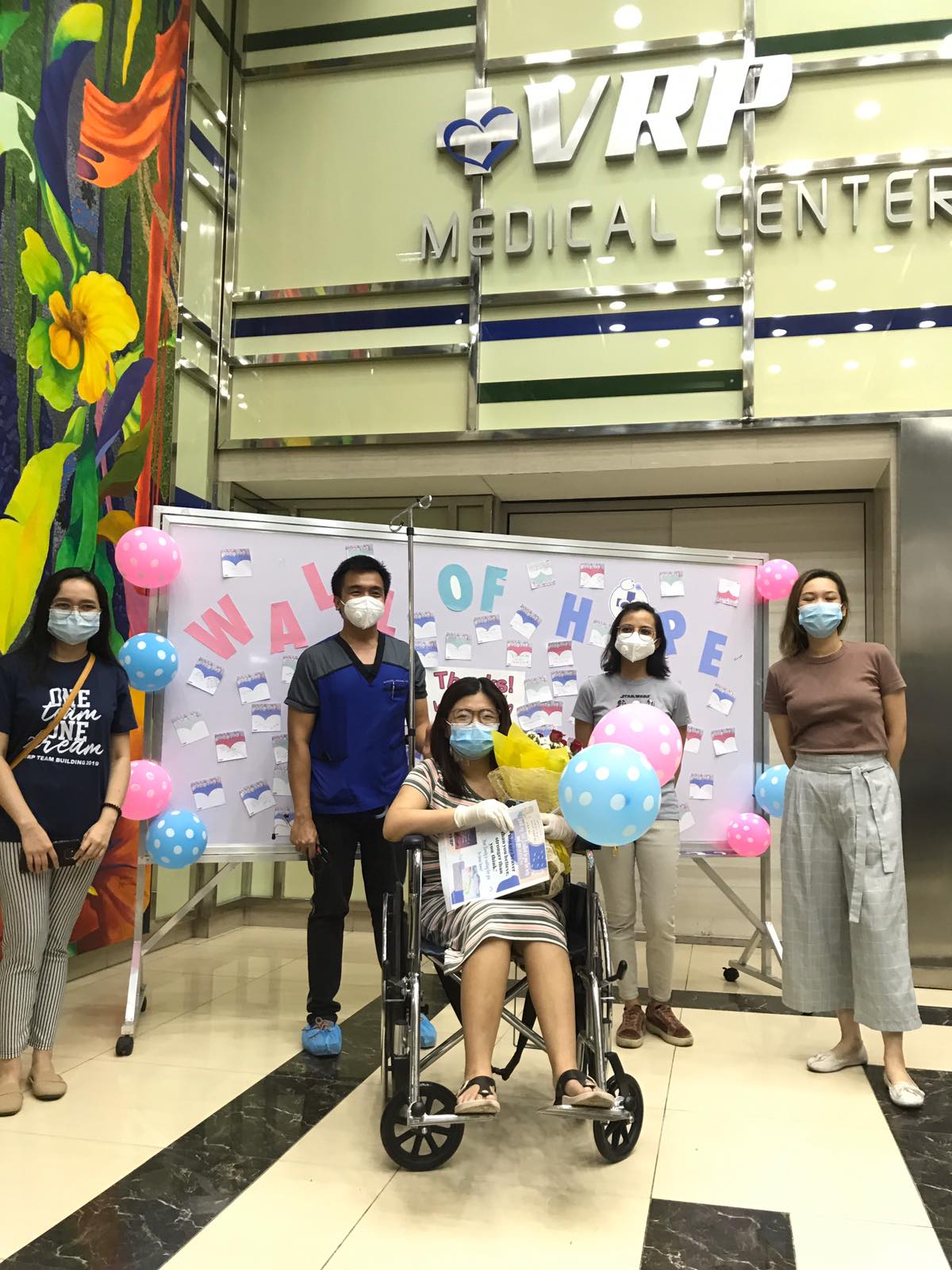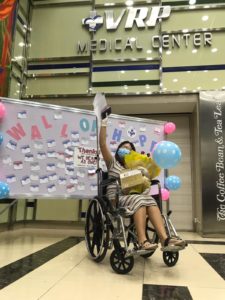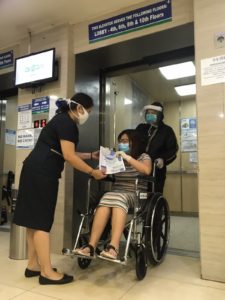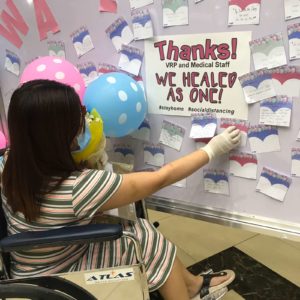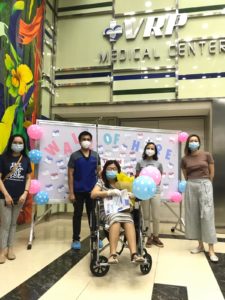 You may also read:
Healing and Recovery from Covid-19 is Happening at VRPMC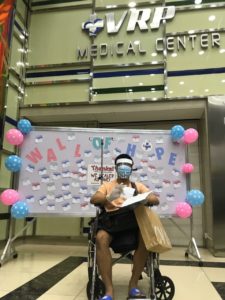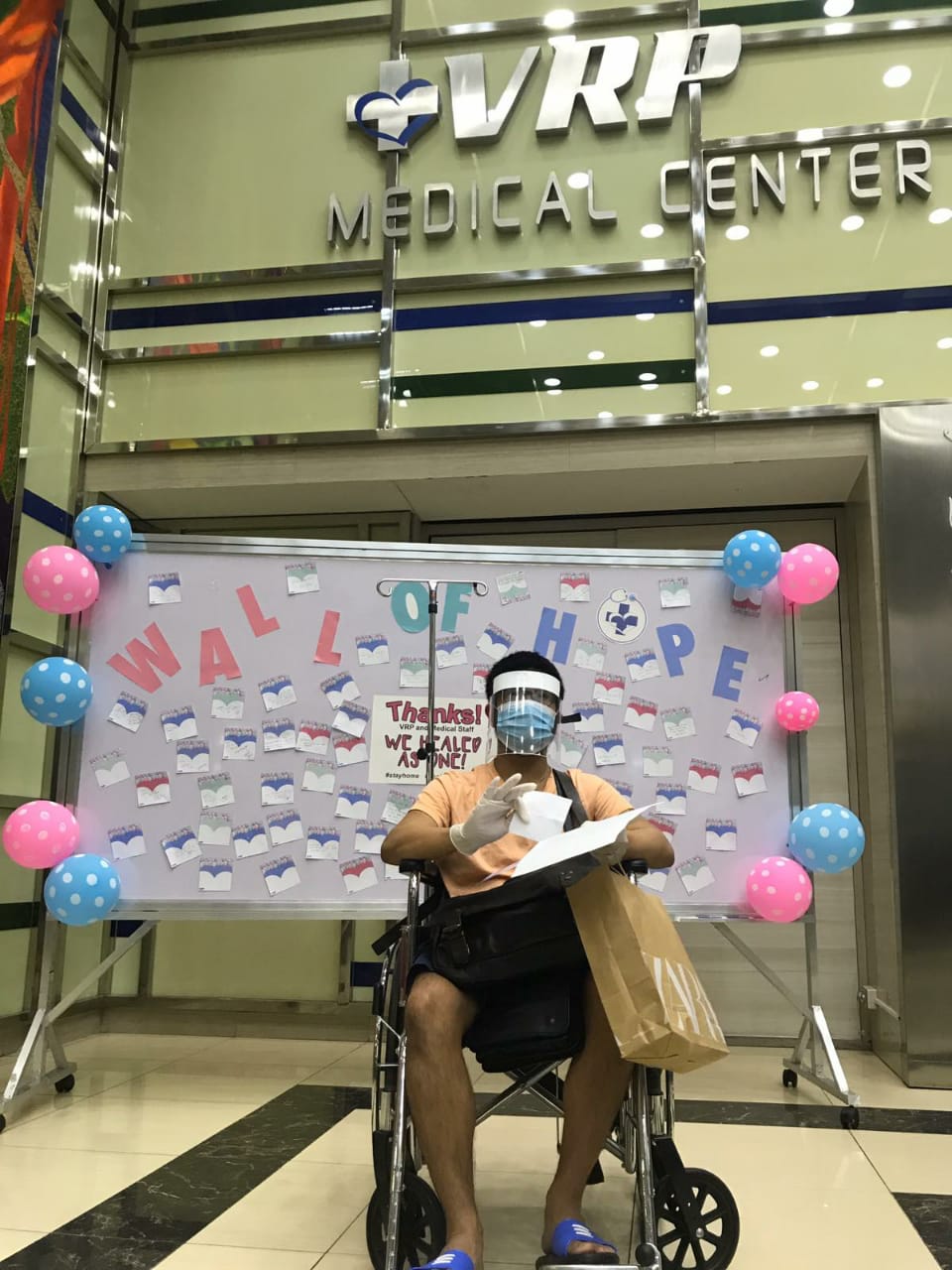 VRP Medical Center Sends Off COVID 19 Survivors